Blog
posted on November 3, 2017
---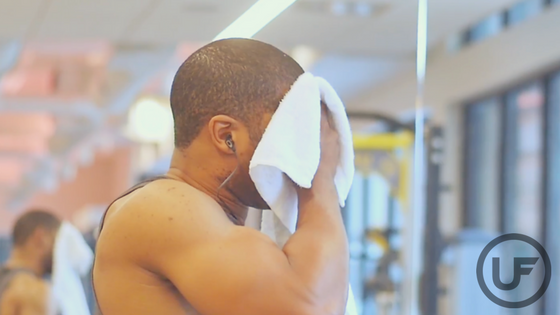 Hydration is important whether you're highly active or enjoy the slow paced side of life. In general, staying hydrated tends to be overlooked as a method of fueling workouts before they begin. Rather than feeling so thirsty you have to chug water, the goal to keep in mind is to sip on water throughout exercise.
How to fuel up on water before hitting the gym:
Keep a reusable water bottle on hand wherever you go
Add a no calorie water flavoring to your drinks –lemon, lime, or mint are great additions!
Set recurring alarms if you have trouble remembering to drink
When you feel hungry, drink water first. Sometimes hunger is confused with thirst, but true hunger will not be satisfied by drinking water. For exercise lasting longer than 90 minutes, it may be beneficial to have a sports drink on hand. Taking in excessive amounts of water without sodium dilutes the body, creating an electrolyte imbalance. A sports drink can help regulate how much water the cell holds to maintain hydration. Note: the caloric and sugar content of sports drinks tend to be similar to that of drinking a soda and there are fewer benefits of consuming a sports drink during short duration or non- exercise.
Why hydration matters:
Maintain and control body temperature & calorie intake
Lubricates & protects joints, eyes, tissues, and spinal cord
Helps your body remove waste products and toxins
Aids in digestion
Keeps skin healthy and vibrant
How much water you should drink depends on height, weight, and activity levels. Thirst isn't always a good indicator of hydration especially in higher altitudes or dry environments that don't cause sweating. Pay attention, rather, to the color of your urine. Other foods and drinks can help you stay hydrated, too! Fruits, vegetables, soup, tea, and coffee can all contribute to your daily water intake.
Warning Signs Your Body is Lacking Water:
Headaches & Lightheadedness
Joint and Muscle Pain
Accelerated Heart Rate
Fatigue and Lethargy
Constipation or other Digestive Issues
Dry Mouth or Bad Breath
Read More
---