Blog
February Member of the Month: Terry Wiezorek
posted on February 28, 2018
---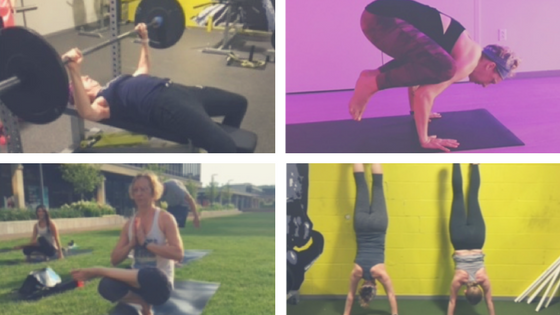 Congratulations to our February Member of the Month: Terry Wiezorek!
Terry is only a couple months shy away from her one year anniversary with us here at Union and she has worked hard to earn this title. She joined last May with the intentions of becoming a better runner but started taking classes and fell in love with our #powerful class. Now she's a lifter extraordinaire!  Add to that list: Supermom, Yogi and Metcon Crusher.
She's a star student— always willing to learn and try new things and she's our ring leader morning class goer.  Terry is the glue that holds our classes together in the mornings, always welcoming to new members and bonds together the regulars. Everyone knows or recognizes Terry. Everyone.
Her hard work is continually paying off with a new PR on the board almost every few weeks, constant muscle growth and increased endurance.  As if keeping up with her busy family isn't enough, she balances everything out with yoga sessions three times a week.
She's recruited her husband to step outside his comfort zone and take some Personal Training sessions with Coach Ryan and sweat it out in the Cardio Lab classes with Coach Lindsey. The pair can often be seen downward dogging together in Jocelyn's Friday Happy Hour Yoga class #relationshipgoals
We are so thankful to our members, like Terry, that give so much meaning to what we do everyday.  She embodies the spirit and purpose of Union Fitness.  We can't wait to see where this journey takes her!
Read More
---