Blog
posted on October 21, 2019
---
New Challenges and New Goals.
For those that do not know me I am Todd Hamer, and I'm the new general manager here at Union Fitness. I have been working in collegiate strength and conditioning for most of my career. Most recently, I was the Director of Strength and Conditioning at The George Washington University. During my time in the college setting I was lucky enough to be able to train very successful athletes. I have been a part of a final four basketball run, trained olympic medal winners, and have seen many other great successes. The reason I am joining Union now is after twenty years working with college students, I have realized that while wins are great, improvement in yourself is better. I am here to help each and every one of us achieve our own goals. 
Success only builds upon itself, so when one of us wins we all will win. One of the first things I did was sit down with our staff to define what makes us Union. I would like to share with you what our staff came up with, and what they will hear from me over the next few weeks. I ask that you hold us accountable for this, as these are the seven tenets that we have come up with that will make us successful.
Have a positive mental attitude.
Create a great community by being a great teammate.
Enjoy what we are doing and make it fun.
Educate those around you while continuing your own education.
Be under the bar and compete in something.
Never forget that perception is reality, and never forget that those around you perceive you differently than you perceive yourself.

 

Be THE presence. Do not allow others to go unnoticed. Be a presence for everyone who enters our area.
If we can follow through on these seven tenets, I do not see how we cannot all be successful. As we move forward I would love to hear from more members. How can we serve you better? Our goals are all the same, and we will do what we can to make everyone that enters our doorway better. 
Yours in Strength.
Todd Hamer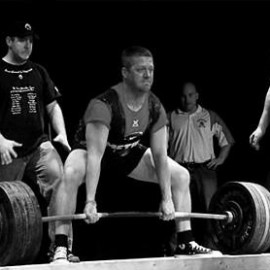 Read More
---