Kickstarting Your Fitness Routine
posted on November 24, 2017
---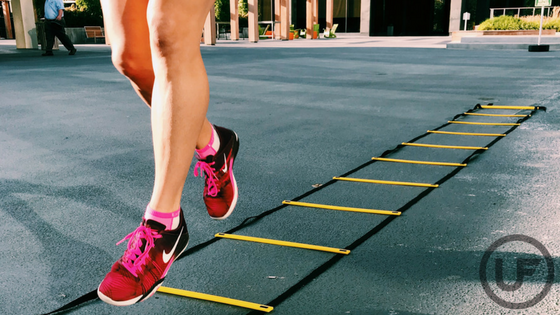 The holidays are a highly inconsistent time of year. Between attending parties, traveling, and cooking, staying in a routine seems almost impossible. If this is the case for you, take your wins where you can get them. Getting a full 8 hours of sleep, drinking enough water throughout the day, getting 10,000 steps, or eating 2 servings of vegetables per day are small but can keep you on track throughout the holidays.
Maybe it's been awhile since you had a good workout but you're feeling less than motivated to get back to the gym. Each day that passes is another hurdle to overcome in getting active again, so don't let one more day pass! Being in a slump is normal this time of year and you'll probably have to go through the motions for a little while to get back in the swing of things. Know you're not alone.
The best way to kick-start your fitness goals and keep them rolling:
Don't miss a Monday workout. Committing to your Monday workouts and starting the week on the right foot is just the motivation you need to stick with your schedule for the rest of the week and make healthier choices.
Schedule your workouts in Google Calendar. Exercise is usually the first thing to go by the wayside when things get hectic. On days you know it'll be tricky to squeeze in a workout, wake up early or plan a quick HIIT workout.
Don't do a workout you hate. Don't like running? Don't do it! Find alternatives that make you look forward to coming back, there are a million options to choose from!
Go a little slower than you normally would and focus on form and technique. If you want to do push ups, do as many as you can with great form and finish with a modified push up to complete the set.
Do a fraction of the workout you would normally do so that you don't lose momentum before the workout is over. That way you feel a sense of accomplishment in completing what you set out to and know that tomorrow's workout will be that much better.
Go with a friend. Having a support system to encourage each other and be accountable can be a great way to get in a good rhythm.
Remember that you 'get to' workout. You're physically able to exercise, which is not true for everyone. Next time you're tempted to complain or quit, keep that in mind!
Our Union Fitness Family wants you to succeed with your goals, big or small. Check out our Holiday deals! 
Black Friday Class Intro Pack- 6 classes/ $15 ($90 value)
*For use of each class type
November Special: Personal Training Pack- 5 sessions/ $99 ($250 value)
Gift Cards Available!
What to expect in our classes:
Yoga Foundations- A class for beginners looking to learn some yoga basics
Vinyasa Flow- All levels yoga class for strength, flexibility, and stress relief
Happy Hour Yoga- Get your down dog on at the end of the week (and head to that other happy hour after)
Spin- Fast-paced indoor cycling with instructors from Steel Revolution
U.Fit Bootcamp- 45 minutes of HIIT cardio and strength building using just your bodyweight
Fatbell Revolution- Strength training AND cardio in one class using our favorite implement – the Fatbell
#powerful- Get stronger and learn how to utilize the big barbell lifts in your training
Strength Foundations- A class for beginners looking to learn some strength building basics
Cardio Lab- A class for all levels who want to incorporate HIIT and bodyweight exercises
Read More
---