Blog
At Home Workouts for the Holidays
posted on November 21, 2017
---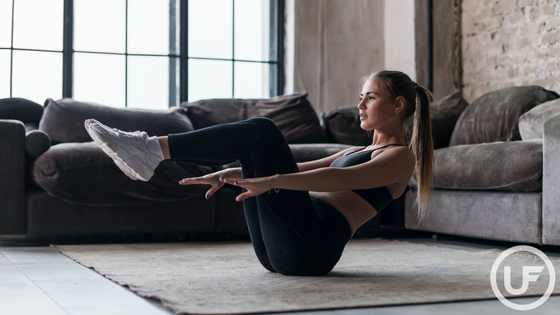 The holidays are fast approaching! Between family & friend gatherings, work get togethers, traveling and holiday shopping we know how difficult it can be to make it to the gym.  Whether you're stuck in a hotel or stuck wrapping presents, you can still stay on track by doing some bodyweight workouts at home.  Below are a few workouts designed to get the blood pumping and sweat a-flowing and the best part is, no fancy equipment required.
For Time:
100 Burpees
3 Rounds:
100 Jumping Jacks
50 Jump Squats
20 Burpees
100 Mountain Climbers
Intervals: 60 seconds work/ 30 seconds rest, 5 Rounds
Sit ups
Side Plank (R)
Side Plank (L)
Bicycle Crunches
Straight Leg Mountain Climbers
20 mins As Many Rounds As Possible:
5 Push Ups
10 Sit Ups
15 Air Squats
Intervals: 30 seconds through each exercise, 4 Rounds. Rest 1 minute between rounds
Lateral Lunges
Glute Bridges
Squat & Kick
Burpees
Front + Reverse Lunge
Plank
There's no place like home for the holidays but don't let them get in the way of your gym progress! Remember, sweat first then pie!
Read More
---