Make the Most of Your Lunch Workout
posted on July 31, 2017
---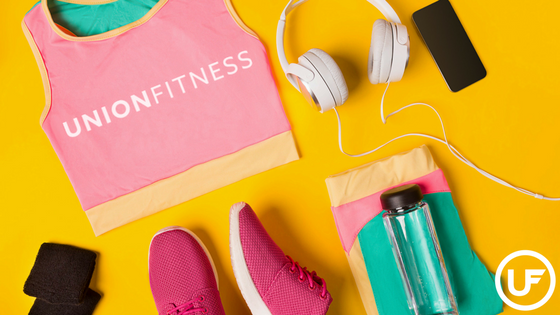 If you're lucky enough to be working on the North Side (or even better, right here at Nova Place), we probably see you primarily during our lunch time rush from 11am-1pm. We love our lunch crowd, doing everything from squeezing a few miles in on the treadmill to Olympic lifting to HIIT workouts. It can be a real challenge working out on the lunch hour: you have just about 60 minutes to travel to the gym, change, work out, shower, and get back to work. That's not a ton of time! You'll need to plan ahead a little bit to get the most effective workout you can. Here are a few tips to put you on the right track:
1. Meal prep!
You might think it's odd that we're starting off this list of tips with (more) meal prepping advice, but in this instance, it's really vital! If you don't have a lunch prepared for you to eat when you get back from your workout, it's likely you'll skip the gym to wait in line at the food truck instead. Spend an hour on Sunday getting your delicious meals together and you'll have one less excuse when it gets to be noon on Wednesday. Plus, you'll have the perfect post-workout fuel waiting for you when you get back to the office.
2. Have a workout gameplan
The worst thing you could do when trying to get an efficient workout done in less than an hour is to show up to the gym with no plan. It's really easy to spend 30 minutes stretching and "warming up" when you have no idea what you plan on doing next. There are tons of tools and cardio/strength training programs available online, but here at Union Fitness you also have access to great coaches. Strength Lab+ members get customized programs built just for them and their schedule. We'll set you up with workouts you can complete in 50 minutes or less, so you can really maximize your results.
3. Pack your bags
Here's another one aimed at giving you less excuses. Make sure you pack your gym bag before you head out to work, preferably the night before so you don't even have to think about it that morning. The last thing you want is to get to the gym, get your workout in, and then not have any clean underwear to change back into for work! Lay out your clothes and any toiletries you need (that we don't provide) the night before, and don't forget your shoes! Since you're a member at Union Fitness, you already get towel and shampoo service, so this process is even easier.
4. Mix up your workout with intervals and supersets
If you're really struggling to get a challenging workout in during lunch, look into adding some intervals and supersets to your workouts. We use interval training frequently in our U.Fit Bootcamp class because it's an effective way to burn lots of calories in a short period of time while keeping things fresh and interesting. My favorite from earlier today: 40 seconds of V-ups for your core, 20 seconds of rest, followed by 40 seconds of medball burpees, 20 seconds of rest, and repeat up to 4 times. It's a brutal finisher that will only take you 8 minutes. If you focus more on the strength training side of working out, try pairing your accessory movements as supersets. Try to switch the body parts being worked so you're fresh each time. A really challenging superset for endurance athletes and lifters alike pairs single-leg squats (to a box or pad to start) with single-leg Romanian deadlifts. This works your quads, glutes, and hamstrings unilaterally and quickly!
5. Make it a habit
My final piece of advice is to be consistent. That goes for everything related to health and wellness, but is especially important when you're trying to take time to do something for yourself during the workday. Schedule your lunch workout like a meeting, and don't cancel on yourself unless you're in really dire circumstances. You are worth it, and it'll get easier with time. We are always here to help, be it through custom programming or general words of encouragement.
Read More
---