posted on September 27, 2017
---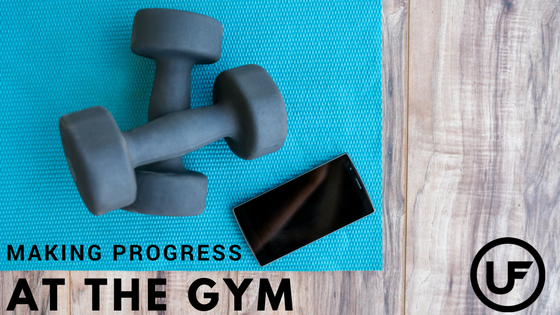 If you could change one thing about yourself, what would it be? Most people's first thought to this question is what they find to be a flaw. Is it something you truly find to be a quality that limits you? If I could guess, it's likely the most interesting and unique thing about you.
We all compare ourselves to others, sometimes it's because we wish to be more like someone, sometimes it's because we are being judgmental of someone. One reason makes us feel bad about ourselves, the other makes us feel superior. But neither makes us happy.
Don't let what's happening around you get inside and weigh you down. When you work on yourself and let go of those comparisons, you can focus on what really makes sense and matters the most: comparing your old self with your new self. The place that you want to be will come with time, when it's supposed to, as long as you're consistent in your habits and patient with change.
Don't expect others to understand you and your desire to change, either. To be upset or bitter by their misunderstanding is a reflection of you, too. We all take different paths and you don't have to explain your direction or reason to anyone. Social pressure is not uncommon, but you should never feel obligated to do something that will hinder your progress or disrupt your mindset.
If someone gets upset that you don't agree with their insistence, that's their problem, not yours. Trust that if this person is offended by your positive decision, they will get over it. If they are unsupportive, that speaks volumes of who they are. We all experience life at different times and in different ways because we are different. It's ok to say 'no' and remind people that you're working on making positive changes in your life.
Comparison is the death of joy
-Mark Twain
Experience is the hardest type of teacher and we tend to overlook the ever-evolving journey we are on. When it comes to fitness, it's easy to assume that people more experienced have had it come easily. We forget that they are human, too, and it's likely taken them years to become masters of their craft. Being highly skilled in anything takes dedication, discipline, and a lot of sacrifice. It may even take a kind of obsession and focus to become that much better at something that's important to you.
It's important to recognize where you are in your journey. Change doesn't occur quickly and progress is not linear. There will be highs and lows. Being prepared and recognizing both ends of this spectrum are important in your growth both physically and mentally. Yes, the low points are frustrating but they're just as important as the high points.
At Union Fitness, we welcome members and drop-ins of all fitness levels to our classes. Our coaches are skilled in modifying and scaling any class to the needs of its participants. We prioritize proper form and technique as well as body awareness to perform skillful movement and you'll be sure to leave with a smile, feeling challenged and motivated by your coach as well as all of your new workout buddies! If you've been considering taking a class with us, shoot us an email or give us a call, your first class is on us!
Read More
---