Blog
Pittsburgh Marathon Expo Recap
posted on May 12, 2017
---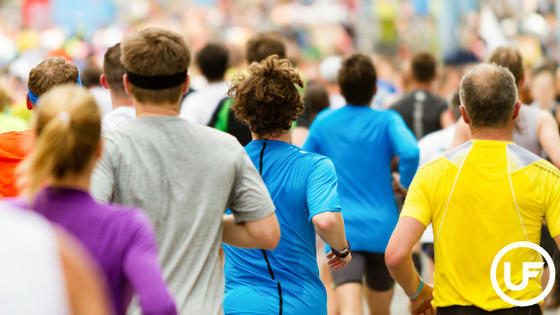 It's been almost an entire week since the Pittsburgh Marathon Expo and I feel like I'm still recovering! We had an amazing time talking to all of this year's participants about their running and fitness goals (and how our Fatbell class will help them achieve those goals)! We were especially happy to meet so many local Northsiders! You all gave us some great ideas for outdoor and weekend classes and events that we can't wait to put in place.
We were sure to take full advantage of all the other vendors at the Convention Center for the Expo. We were lucky enough to be situated right across from the Pro Bike + Run storefront, so we ate tons of Honey Stingers during those long Expo hours. We were also in smelling distance from the Jenny Lee Cinnamon Swirl Bread tasting station which was EXTREMELY tempting, and got to taste some Sierra Nevada beers around Happy Hour! I even walked away with some Pittsburgh-themed compression socks that I can't wait to deadlift in. I would encourage every single Pittsburgher with any interest in fitness to stop by the Expo next year!
Th best part of the whole event? The Northside won the 2017 UPMC Health Plan Steel City Spirit Social Media Challenge! I like to think it was our relentless tweeting and instagramming, but who am I to say? The Northside will now get a free outdoor yoga class courtesy of Fitt and UPMC, and we're keeping our fingers crossed that it might happy right here in our backyard. We'll keep you posted on the blog as soon as we have more detail.
For any runners taking a break from the increased mileage needed leading up the race, now would be a great time to start adding in some dedicated resistance training workouts. The most effective way to make that transition? Hire one of our coaches to make sure your form is on point and your program suits your specific needs. You can check out more info about our coaches here, and about personal training packages here. Otherwise, come on in to the gym and we'll chat about it. See you soon!
Read More
---