Blog
Workout Wednesday: Mother's Day Edition
posted on May 10, 2017
---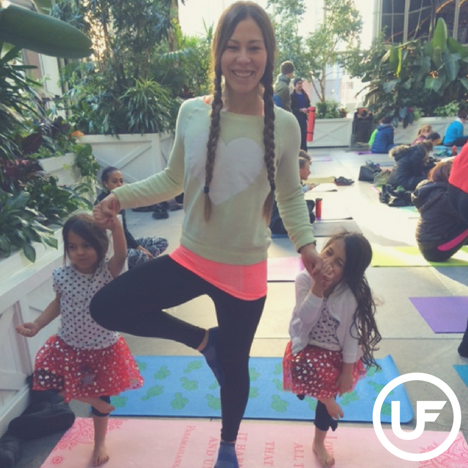 Hey there Moms! It's Wednesday, also known as Hump Day— that semi-terrible mid-week day that seems to drag on for twice as long as normal, the day where you honestly don't believe you'll make it to Friday. Between lack of sleep, packing lunches, doing endless laundry, cleaning something you JUST cleaned two minutes ago, helping with homework you have no idea how to actually do or you know, having a full-time job— literally the last thing you can imagine yourself doing right now is working out. We get it! Whether your kids are newborns or adults themselves, we here at Union Fitness know that mothering is a workout in and of itself! And it's not just a physical one but a mental and emotional one as well.
Trust us here— taking time for yourself, breaking a sweat and enjoying some endorphins (whether they be yoga endorphins, barbell ones or just a good old fashioned run) will do you some good. I'm gonna say it again, because I know sometimes us tired mothers need a little coaxing— GO DO SOMETHING FOR YOURSELF.
If you just so happen to be so tired and drained that you can't think up a good workout or make it to your favorite class here at UF, we've got you covered! The following workout can be done solo (read: NO KIDS, PRAISE THE HEAVENS!) or with a little one in tow (read: Ok, sure, sometimes this little monster can be kinda cute!)
As Many Rounds As Possible in 12 minutes:
5 Push Ups OR Weighted Push Ups (Kid on your back!!)
10 Burpees OR Burpees with a High Five at the Top with your child!
15 Jump Squats OR Frog Jumps with your little
20 Plank Shoulder Taps OR Plank Hand Claps with your child!
:30 Water Break OR Snuggle your kid break!
Read More
---