Blog
posted on May 4, 2017
---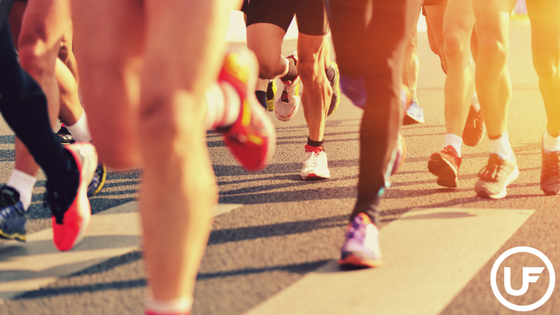 The wait is over! Marathon weekend is finally here, and we couldn't be more excited to be part of it. Your favorite Union Fitness staff will be at the Marathon Expo on Friday, May 5 from 10am to 8pm and Saturday, May 6 from 9am to 6pm. We'll be at booth 136, along the left side of the Convention Center, right across from Pro Bike + Run. You can get your UF fix AND stock up on all your running and biking needs!
We've got a few surprises planned for the day too! We'll definitely have some freebies to add to your Marathon goody bag. Plus, keep an eye out for a Fatbell contest: maybe some swings, maybe some push-ups, maybe both! Winners at the end of the Expo will get a special prize (read: some free classes or personal training) and the satisfaction of knowing you can throw a Fatbell around better than anyone else!
We are so proud of our UF runners who made it to their 5k, half marathon, relay, and marathon goals this year. This is what you've been training for over the past few weeks and months, so get out there and run your heart out!
Read More
---