Perks of a Personal Trainer (Holiday Edition)
posted on December 6, 2017
---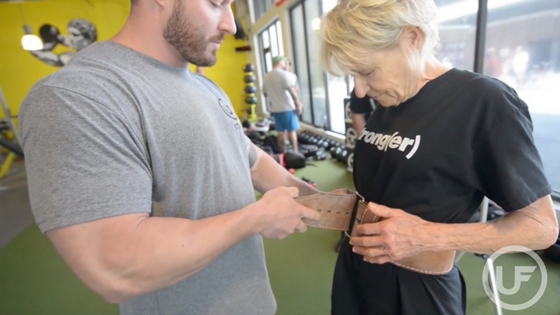 Now that we're fully entrenched in the holiday season, you might be tempted to let your workouts fall to the wayside while you enjoy all the food and sweets this month has to offer. "I'll start working out again in the new year," you might tell yourself. OR, instead of backsliding on your fitness goals for the next several weeks, you could take a different approach and consider hiring a personal trainer. Here's why:
Automatic accountability
If there's one thing we all need during this season, it's a little extra accountability. That's where a good personal trainer comes in. Not only will your trainer create an exercise program tailored just to your goals, they'll be there to push you a little bit when you need it. Having a set hour on your schedule to workout a few times a week is usually motivation enough on its own – no one wants to waste their hard-earned money.
Invaluable exercise advice that's good all year round
Your training plan and the workout tips you get with a trainer will be carried with you for the rest of your life. Learning proper lifting form is invaluable and can only really be done with an expert's help.
Training flexibility
We know you're busy this month, and that's why we provide flexibility with our personal trainers. We might pair you up with two different trainers so you can mix morning and evening workouts. We're here to help you reach your goals no matter what it takes!
Get ahead of the New Year's Resolution rush
This one is really the best benefit of all: you're getting a jumpstart on your 2018 fitness goals by getting started in December! The more work you put in, the more likely you are to stick with your plan. Plus, you'll have your trainer locked in before our January rush starts.
If this sounds like a good plan to you, now is the time to start with a trainer. Our personal training rates are set to go up in January, so give us a call to get started now.
Read More
---