Quick and Effective Cardio Workouts
posted on January 24, 2018
---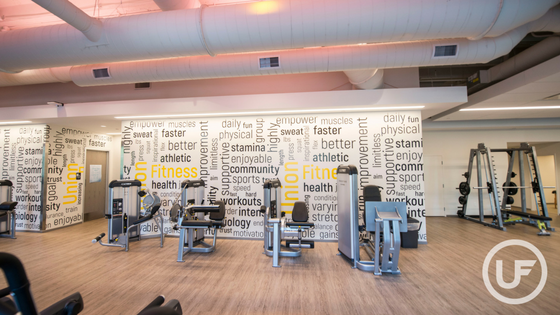 We know you're busy, but we also know you still value your workout time. To help you keep your training interesting this winter, we've got a few quick cardio workouts to add to your schedule. No excuses: whether you have a full 45 minutes to dedicate to a grueling cardio class or just 5 minutes to spare between conference calls, there's something for you here.
If you have 5 minutes:
Get in a quick Tabata! Tabata intervals will tax your cardiovascular system and allow you to burn calories even after you finish your workout. Best part? You only need 4 minutes. Get on the cardio machine of your choice (we love the spin bike or elliptical for this) and prepare yourself mentally. All you need to do is 8 rounds of :20 as hard as you can, then :10 full rest. It gets hard quickly, but also gets the job done.
If you have 15 minutes:
Work some hills into your cardio. Hop on the treadmill or a bike and spend 2 minutes warming up at an easy speed with the inline on 0. After that, you're going to increase hat incline by 1% every minute for 12 minutes, ending at a very steep incline that's a challenge to keep up with. Spend the last minute backing your incline back down to a 0 for a quick cooldown. You'll feel great after.
If you have 30 minutes:
Let's work on your 5k time! You may not be able to complete a 5k run in 30 minutes yet, but with some consistent run/walk intervals over time, you'll get there. We love the Couch to 5k program for this, which you can find here. There's even an app you can download to walk you through it while you listen to music!
If you have 45 minutes:
This one's easy: take a Cardio Lab class! Classes range from intervals intermixed with mobility to straight up HIIT to some tough endurance circuits, so there's something for everyone. Even better, we're now offering classes in 7 different time slots each week, and there will hopefully be more to come soon. You can check out our schedule here.
Read More
---