Blog
posted on January 22, 2020
---
Feb 2nd at 8:30 AM we are hosting out next SuperClass!
If you haven't noticed yet we are trying to offer SuperClasses once a month. These classes are meant to help us build a stronger community and have some fun together. This months Super Class happens to fall on the same day as a big football game that many people will be watching. We are inviting all of you to come over and burn some calories before you see friends and family and take in a few extra calories.
This Super Class will be the first Super Class that we are having a competition. We are going to break everyone into two teams. Team 1 will be the 49ers and team two will be the Chiefs. The competition format will remain top secret until game-day.
So bring a friend as this class is open to everyone free of charge member or non member!!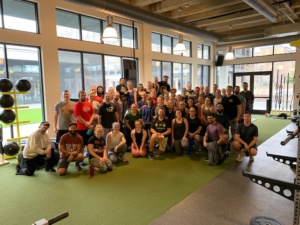 We are still working on a charity to work with for this event yet there will be an option to donate to the charity that we are able to get involved.
Read More
---