Blog
posted on May 31, 2017
---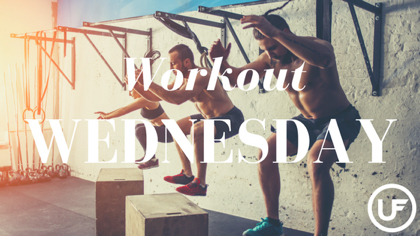 This Workout Wednesday, we have a deceivingly simple workout that will work your legs and help you become more explosive! Speed and power exercises aren't just for athletes. By increasing your speed, you're also increasing your coordination and training your muscles to fire faster and harder! We try to incorporate power training at least once per week for most of our members.
This workout is only two moves, but you'll be doing 100 reps of each by the end. Be sure to warm up with 5-10 minutes of cardio, some glute bridges and air squats. You'll need something to jump on to, like a box, a step, or a bench.
10 Rounds for Time
10 Box Jumps
10 Air Squats
That's it! Record your time and come back to this one in 4 weeks to see if you can do it faster (or maybe jump to a higher box).
Read More
---