Best Fitness Books to Purchase
posted on January 8, 2018
---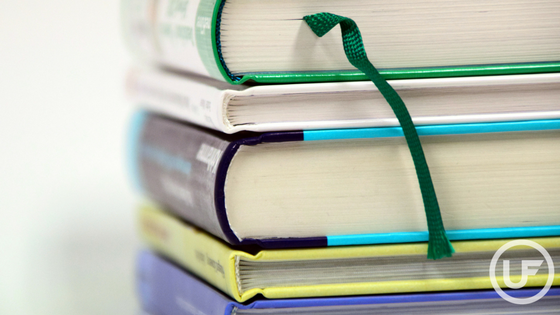 With New Year's Resolutions in full effect, I've begun to put away the computer, phone and television in exchange for healthier habits.  It's not exactly the brand new year that's encouraging me to ditch the zombie-creating devices (although it definitely helps!) but rather an innate need or quest for knowledge.  Trying to skip the fake news and clickbait articles, I've opted for good ole fashioned books.  Here's what's currently on my reading list:
Becoming a Supple Leopard: The Ultimate Guide to Resolving Pain, Preventing Injury, and Optimizing Athletic Performance by Dr. Kelly Starrett
Although I've read this book numerous times before, I always come back to it.  It is a must have resource for coaches and gym goers alike.
Weightlifting Programming: A Winning Coach's Guide by Bob Takano
If you know me, you know that one of my greatest loves is Olympic Weightlifting. Learning the lifts are one thing.  Learning how to coach, program and implement them in training is a whole other ball game, which this books describes in depth.
Conscious Coaching by Brett Bartholomew
This one has admittedly been on my list for a couple months (Sorry Casey!) but I'm excited to dive in to explore the psychological and emotional sides of coaching.
Whole 30 Cookbook by Melissa Hartwig
Ok so it may not be a page turner, but having a healthy cookbook handy certainly helps with keeping the nutrition and healthy meals in check.
The Yoga Sutras of Patanjali by Swami Satchidananda
Here is another one that is a constant on my reading list.  I see this book as a day by day guide to living a meaningful, purposeful life through the guidance of ancient yoga philosophy.
Restorative Yoga For Life by Gail Boorstein Grossman
Restorative or recovery yoga is something we love here at Union Fitness! I'm constantly searching for new poses and techniques to implement into my own personal practice and into our Slow Flow Recovery yoga class here on Wednesday nights.
So it's great to have someone's current reading list but the real question is: What are the best fitness books to purchase? The answer is simple— whatever you're interested in! My list will look a lot different than yours so I encourage you to head to your local library or book store or Amazon and just browse! See what catches your interest.  Happy reading!
Read More
---