Blog
Cayt's (First) Training Log – May 2019
posted on May 31, 2019
---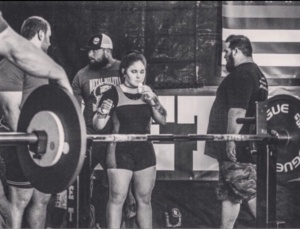 Hi all! I am excited to share my first training log, even though it's nothing special right now.  In Casey's last training log, he began by stating that we all work hard but we all also struggle from time to time.  With that said, here I am as another example of honesty. 
The past few weeks my weight training has been pretty half-assed.  I get the work done but my mindset has not been as present, my sleep has been subpar, my appetite has been low, and the time and days that I train have been more scattered than set like usual.  This is the first time in quite a while that I don't feel as energized to train, but it does happen and I am working to make these controllable factors change. 
I write my own programming for a few reasons, but mainly to help me learn my body and "practice" on myself.  I still love doing it, but because life has been much busier recently, I have neglected to spend much thought on writing my program.  Preparation is usually the key to my motivation and I have not been doing my part to feel prepared.  Without a meet in sight I also tend to feel like I am training aimlessly, even though I know this isn't true. 
Over Memorial Day weekend, a few of my friends convinced me to bench in a meet with them. A powerlifting meet is something I have never done spontaneously but it was so much fun and a nice spark.  I have also decided on the Live Large Fall Brawl III meet on November 9th (with some of the UF crew wooo!), giving me another spark of motivation to work on my programming with more intent. 
The next few weeks I will be continuing more of an "offseason" style of training with higher volume, shorter rest time, focus on weak points, and more overall movement.  Here is one of my favorite recent training days:
| | | |
| --- | --- | --- |
| Camber Bar Box Squat | | Small Jumps, all x5 |
| Camber Bar Box Squat | | 5RM |
| Belt Squat | | 4×8 |
| GHR | | 4×15 |
| 5 pad elevated Rev. Lunge | | 3×20 |
| Heavy Pull-through | | 3×12 |
| Face Pulls | | 100 total |
| Pullaparts | | 100 total |
Read More
---