Blog
December Member of the Month: Ang Emala
posted on December 14, 2017
---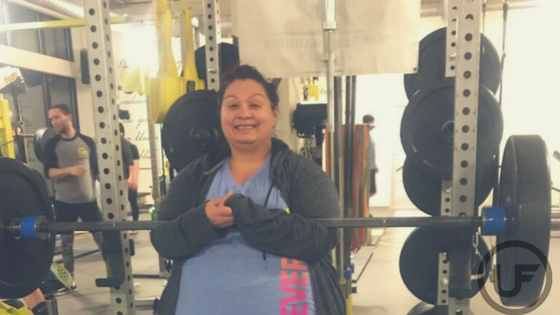 Congrats Ang! This has been a long time coming. Ang has been with us for just about a year. She started with our Strength Project for the 2017 New Year, taking as many classes as she could over 8 weeks. By the end, she was ready for her own programming and started training for powerlifting. After weeks of training, she worked up the courage to compete in her first powerlifting meet and she absolutely crushed it, hitting all 9 of her attempts with PRs in all three lifts. Taking her to her first meet was one of my proudest moments as a coach.
More importantly, Ang has gone above and beyond in not just her own training but in supporting the training of everyone else around her.  She trains hard but smart and knows her own limitations but is also willing to be pushed beyond her comfort zone.  You can usually find her squatting and benching in the Strength Lab (and, ya know, complaining about deadlifts).  She's no stranger to a yoga class and partakes in the occasional conditioning workout. And as if all of this wasn't enough, she takes classes at the YMCA and drops into Crossfit workouts too!
The coaches here could not be more proud of the journey Angela has taken at Union Fitness. We look forward to many more training sessions with her in the future and are excited to see where this journey takes her.  The possibilities are endless!
Read More
---