posted on November 29, 2017
---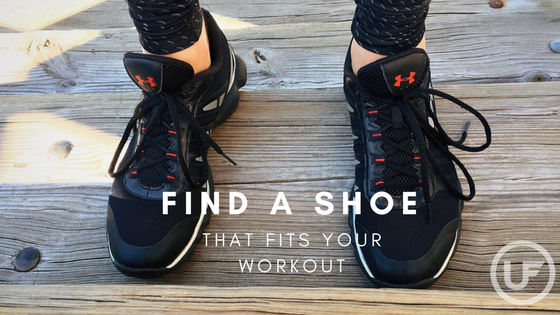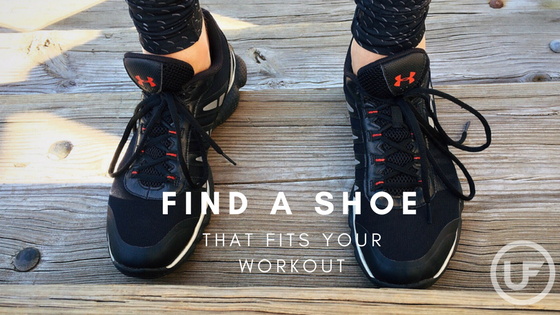 When it comes to workout swag, sometimes its easy to forget that function should come over fashion. Its easy to be swayed by flashy colors and sleek styles, but when it comes to running and lifting in particular, its especially important to know what you're looking for. Keep in mind these tips for your next shopping trip and you'll be amazed at how it can impact your workout performance.
Running
When it comes to picking the right running shoes, two major considerations to keep in mind are your cushion level and your arch type.
Typically, higher cushion levels are designed for long distance and maximum impact protection—think half and full marathon running. Experts recommend the likes of Adidas Energy Boost  or Saucony Triumph to best support this type of running. Conversely, lower cushion levels are lighter shoes designed to strengthen the feet while running. For this type of cushion level experts point to  Nike Free or Vibram V-Run.
This being said, its important to consider what kind of running you typically do and determine your cushion needs from there.
In terms of arch type, a higher arch tends to mean less flexibility on the outside of the foot, meaning a need for a neutral shoe to guide pressure inward to support your arch with more cushion—look to shoes like the Brooks Ghost to meet this kind of need. On the other end, a low arch would mean more flexible feet. This can mean that your feet tend to angle inward, so you would need to look for shoes with high stability and maximum support, so this arch type is best suited in a style like New Balance 1340.
Lifting
Lifting shoes are a part of the practice that are so important but typically ignored. Given that your feet act as a contact point for pulling the bar off the floor, having the right shoes to support you matter. When it comes to picking the right shoes, its important to look at heel height and durability.
Heel height will be a point of personal comfort, but is important to consider given that even a ¼" difference can make a noticeable difference. This being said, if the height doesn't feel right the first time you wear your shoes, give yourself a chance to settle in and adapt before switching shoes.
Durability may be the most important aspect of lifting shoes. Consider whether you'll be wearing the shoes strictly for lifting—in which case, you want something with more rigid, stiff uppers and little flex in the sole. Alternatively, if you do your lifting as a part of a CrossFit type routine, look for something with more flexibility to allow you to transition between workouts.
As with anything, price will always be a factor, but its important to remember that if you spend less, you'll likely be buying more often. Here are a list of models ranked by price to consider when purchasing:
Read More
---