Blog
How to Track Fat Loss & Lean Muscle Gain Over Time
posted on June 26, 2017
---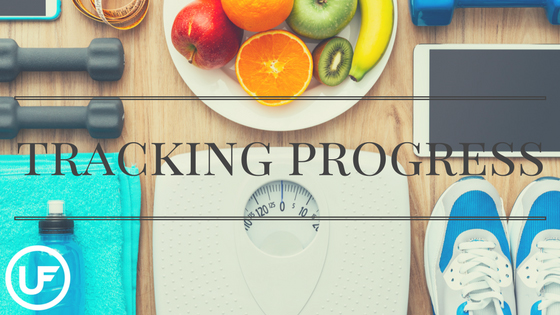 Tracking progress of fat loss and muscle gain can be a bit of a whirlwind. Making sure you're taking baby steps in the right direction toward your ultimate big goal should always be the same. Consistency is key. Daily, weekly, monthly and even yearly tracking is greatly beneficial in seeing and maintaining long term results. Here's a look at how and why you want to track.
Daily
Morning Weigh Ins
are particularly important for those who need to make weight for their sport but also for any and every one, will tell you a lot about your daily progress.
How and when to weigh in: first thing, barefoot, on a hard surface, disrobed, after you've been to the bathroom, same time every day (or every 2-3 days)
Reasons for daily fluctuations in weight (outlier weigh ins)– you have a weird work schedule, ate or drank later than normal, woke up early, high sodium levels in food
Weekly
Tape Measurements
of waist (smallest part of stomach near belly button) and hip (widest part of stomach (around the glutes)
Why to use this method– bodyweight can fluctuate much more than tape measurements; bodyweight can stay the same while measurements are going down which is a good sign that body fat is going down and lean mass is going up
Monthly
Progress Photos
don't change as often as bodyweight fluctuation. You likely won't notice big changes in the mirror every day because you see yourself everyday but comparing day 1 to day day 30 can be very encouraging if you've been staying on track
Body fat testing
Biometrical Impedience– use this device when properly hydrated for accuracy, not after a workout; greater accuracy for those with higher body fat
Skinfold Caliper– higher accuracy for those with lower body fat
Yearly
Dexascan or Bod Pod Tests
provide detailed results of body composition. You can see certain areas that you're storing body fat. Kinda cool, huh?!
Final note: Be kind to yourself, friends. No matter what, you're a winner in our eyes at UF 🙂
Read More
---