Lululemon Sweat Collective at Union Fitness
posted on October 9, 2017
---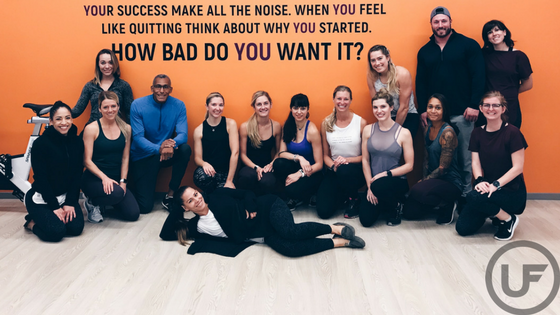 On Sunday night, we had the privilege of cohosting a very special event with the Lululemon team right here at the gym. We were joined by other fitness instructors from all over the Pittsburgh region for a couple of group classes, some delicious Pittsburgh Fresh food, and drinks courtesy of Wigle Whiskey!
After getting acquainted with our space and checking in with the Lulu team, our visiting instructors braved a full-on Fatbell class with Beth and Lindsey. While the warm-up included a lot of familiar moves like Mountain Climbers and Wall Sits, the real work came when we started teaching the Fatbell Swing and later, the Turkish Get-up. These moves require strength, stability, and a LOT of coordination, and we all had fun figuring them out together! We finished that class off with one of our favorite (and most challenging) finishers: a medley of swings, burpees, and straight-up sprinting.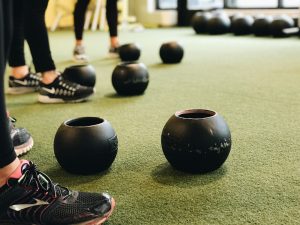 Since that workout was exhausting, we moved everyone on to a short restorative yoga class with Alison to cool-down and get ready for the rest of the night. With her guidance and teaching, our instructors went from amped up to chilled out in just under 30 minutes.
We were lucky enough to get to use the Alloy 26 space to get together and talk over dinner catered by Pittsburgh Fresh and a whiskey tasting by Wigle. We shared our experiences working in various fitness disciplines – we had barre instructors, rowing instructors, boxing instructors, personal trainers and dietitians all sharing their viewpoints and stories on the sweat life.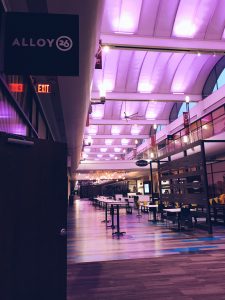 It was a beautiful evening and we hope to host more events like it soon!
Read More
---