posted on October 5, 2017
---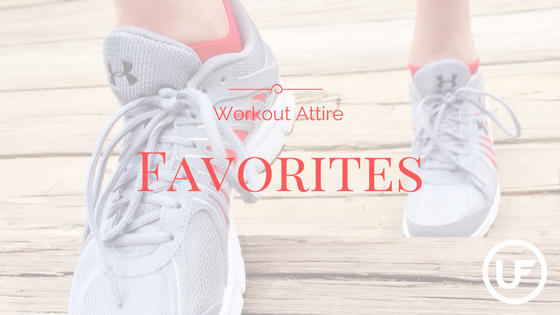 Given the recent trend of "athleisure," it can be hard to differentiate which workout clothes are best for a lazy Saturday and which ones will hold up to an intense sweat session at the gym.
When you are thinking about at the best workout apparel for you, there are some things to always keep in mind. The clothes should be comfortable and nonirritating. Often, if something is too tight or made of a rough fabric, it will rub and chafe. It is also important to choose a fabric that will wick moisture away from your body to keep you cool and dry. Synthetic materials or a polyester/lycra brand are often best at wicking away sweat.
Like anything else, choosing the best workout clothes and the best fit is also a matter of preference. If it works for you, it's great! I'm here today to share my favorite brands of workout clothing. These brands fit my criteria and offer a variety of types of clothing for different sports and exercises.
Nike is a tried and true favorite. They have a wide range of athletic clothes and shoes for both men and women at a fairly reasonable price. Whether your thing is running or tennis or lifting, chances are high they will have the perfect thing for you.
Lulu Lemon is another cult favorite. While their clothing is often used for comfort rather than workouts, they are also exceptional for an intense workout. Lulu Lemon's specialty is leggings and jackets made for running and yoga. Although the price tag is steep, their clothes are comfortable, durable, and breathable.
Gymshark is a less mainstream, but equally awesome, brand of workout clothing. They have clothing for both men and women ranging from jackets to leggings to underwear. Their items are especially good at wicking away moisture as your workout – always a good feature.
Finally, Old Navy can be a good choice for less expensive items for men and women alike. They offer a wide range of leggings, sports bras, and tanks for women that are all very reasonably priced. For men, they offer t-shirts, jackets, joggers, and more. I've found that their products have held up well over time, especially for the price.
Now, let's talk shoes. With the EQT 10-miler quickly approaching, having good fitting running shoes is a must. Using the right running shoes for you can be essential in preventing injuries and hitting that new PR you've been aiming for. There are shops around Pittsburgh, like Pro Bike + Run or Fleet Feet, that will analyze your gait and the wear patterns on your old running shoes in order to find the best ones for you. Getting fitted for shoes is a great idea for all runners whether you are training for your first 5k or a more experienced runner working towards a longer race.
These are just some of my recommendations; there are many more great brands out there. Is there another brand you are a diehard fan of? Be sure to let us know in the comments!
Read More
---