Blog
Meal of the Week – Cayt's Quick Everyday Meals
posted on October 2, 2019
---
During the week, my meals are rarely anything exciting.  If you stop in the office during my lunch or dinner time, you will more than likely see me eating the same meal every single day.  It is the easiest for me and it accomplishes my goals at the moment.
Grocery shopping for me happens Sunday afternoon (one of my favorite things to do).  Depending on my mood for the week I will choose between these few staples:
Protein: salmon, chicken, 90/10 beef
Carb: white rice and sweet potatoes
Vegetables: I purchase a wide variety to add to all of my meals
Below is a picture of a meal that may not look "Instagram worthy" and most definitely not gourmet, but it is one of my favorites!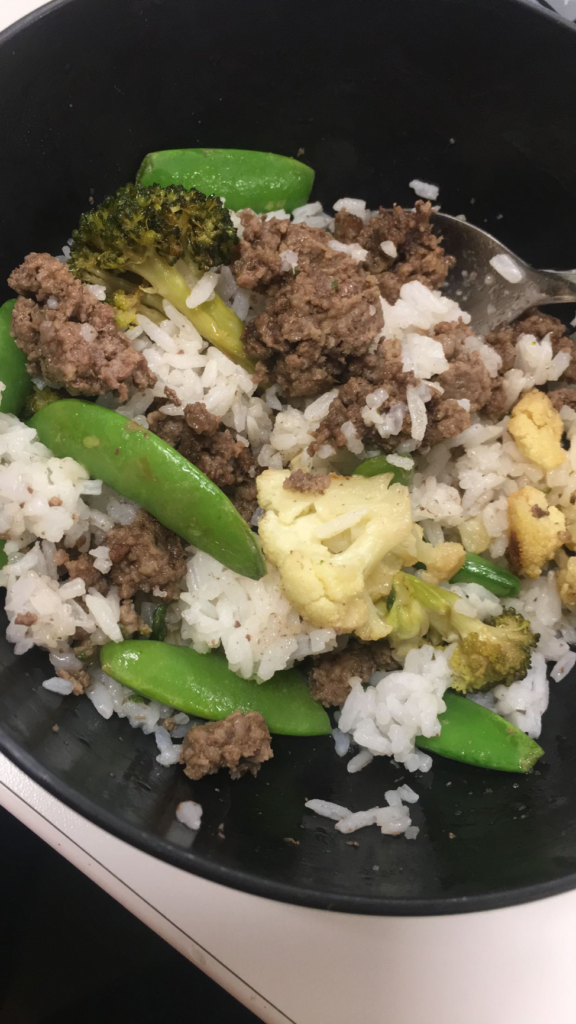 Read More
---