Blog
Movement Screening with Mike Allen
posted on February 2, 2018
---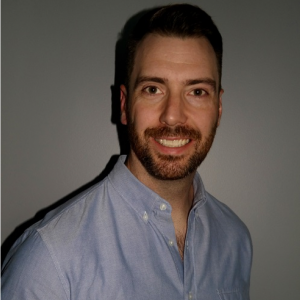 This Monday evening we are excited to welcome Mike Allen, DPT, to Union Fitness. He'll be offering free functional movement screenings for all members, and we encourage every one of you to take him up on this offer, whether you're currently experiencing aches and pains, or feel healthy as can be.
Mike is the President of Precision Physical Therapy and Performance in the North Hills. He's an excellent physical therapist with over 11 years of clinical experience. He attended Slippery Rock University for both his undergraduate and graduate degrees, finishing  his Bachelor of Science in Exercise Science in 2003, and his Doctorate of Physical Therapy in 2006.  His post-graduate work includes studies in spinal manipulation through the Spinal Manipulation Institute, Selective Functional Movement Assessment through Functional Movement Systems, and soft tissue treatment through the Institute for Physical Art. He's also a lifelong athlete: he has played baseball, basketball, competed as a power lifter, and currently practices Brazilian jiu-jitsu. So you know that his advice doesn't come down to "stop doing the things you love to do."
Why should you get a functional movement screening (FMS)? If you've ever experienced low back, shoulder, or hip pain, you probably already know the answer. If not, the key is injury prevention. Mike will assess your movement joint-by-joint, looking for faulty movement patterns that may be putting you at risk of injury. Fixing these fundamental issues will make your day-to-day life more pain-free, AND you'll find yourself moving more efficiently during your workouts. Can't go wrong there!
Mike will be in house from 4-8pm on Monday, February 5th. We hope to see you all there!
Read More
---