Blog
posted on January 31, 2018
---
Congratulations to our January Member of the Month: Amy Bistocchi!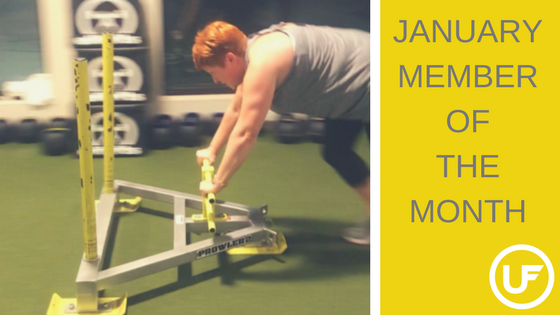 Amy has been with us for a little over 6 months now and her work is really showing (look at those arms)! She jumped right into our Strength Lab offerings and quickly picked up on the big movements we come back to again and again. As of this writing, her best deadlift is a huge 205lbs and will surely continue increasing this year.
She also made the jump into working with a registered dietitian after attending a nutrition seminar we hosted last summer. Amy knows how to work hard but also knows how to lead a balanced lifestyle. We can't begin to explain how excited we were to have a drink with her during our member happy hour over the holidays!
Amy is a familiar face here at Union now. She's always quick to help out newcomers to our women's #powerful class on Fridays. We can't wait to keep watching her get stronger and healthier in 2018. Cheers to you Amy! Enjoy a little massage on us.
Read More
---