Blog
posted on January 11, 2018
---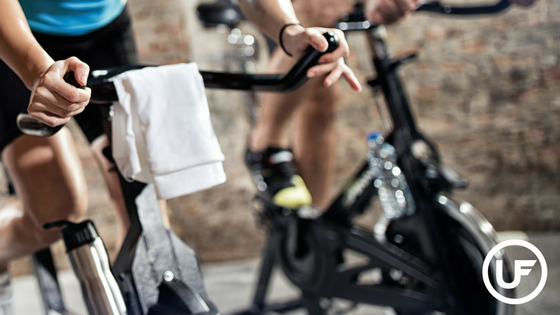 New year, new UF! Or at least some new classes, a new coach, and a greatly expanded schedule. Here's what you need to know:
We're happy to welcome Ryan McUmber to the team! Ryan moved here from California to be part of our UF family. He earned his BS in Exercise Science and had been coaching strength and conditioning classes closer to home until his move here. He's already jumped right into our #powerful and Fatbell Revolution classes and has proven himself to be an excellent coach. Come test him out sometime this week!
Introducing the Cardio Lab! We tested this concept out a little bit last year, but we're now fully up and running for 2018 with a bunch of new equipment and classes offered 5x per week. Stay tuned to a future blog post with more details on this one.
Power Nap with Alison! If you've ever been interested in trying meditation, now's the perfect opportunity. Every Wednesday at lunch Alison will be guiding you through a quick meditation practice, followed by a relaxing power nap. As she likes to say, this class is BYOB: bring your own blanket.
We've seen the attendance in our #powerful classes slowly rise all through 2017, and in response we decided it was time to offer it 5 days per week! We've added two 5:30am classes for our early risers, and now have options for #powerful every weeknight at different time slots. What's better than lifting with friends?
If you're new to UF (or new to our classes), we've put together a class trial pack just for you. For $15, you get to try every type of class we offer! You can purchase this trial pack online, through our app, or by stopping by the front desk the next time you're in. See you soon!
Read More
---