Blog
posted on November 10, 2017
---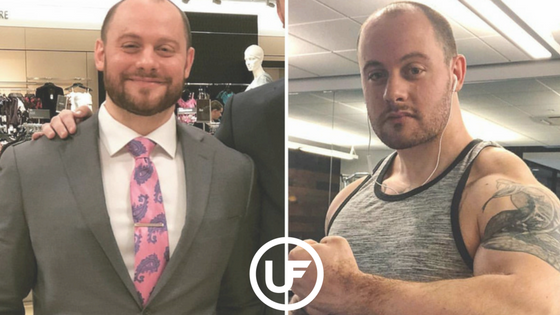 Here at Union Fitness we are blessed with so many extraordinary members! It's incredibly challenging to pick just one member for each Member of the Month. We have such a diverse community yet many like-minded pursuits. When deciding upon October's Member of the Month, the coaches here had a unanimous vote! Congratulations to Frankie Pierri!
We sat down with Frankie for a little Q&A to get to know him a little bit better. If you've never sat down with Frankie for a chat before, lemme tell you, you're really missing out. Not only is he smart and articulate but he will bless you with many hilarious stories including some about his terrifying childhood dreams about Ursula the sea witch from The Little Mermaid. Good times!
What's your favorite lift? And why?
Bench Press. Because benching is cool.
Who's your favorite coach?
I'm gonna have to say Casey. He has always treated me like I was a member of the gym even before I was signed up. He takes the time to answer all of my text messages and is always very involved in what I'm doing here.
Who's your favorite member at UF?
Nate is my least favorite member because I'm most threatened by his bicep veins.
Where do you work?
Nordstrom. I'm the Service Experience Manager at the Ross Park location.
What's one thing about you that the members should know?
I used to be the lead vocalist in a Deathcore band.
What's your favorite cereal?
That's an easy one. Cinnamon Toast Crunch.
What is your spirit animal?
Red butted baboon. Because my ass is usually really red.
Thanks for being such an integral part of Union Fitness, Frankie! We love having you as a member and are so proud of all your continual hard work and progress!
Read More
---