Recovering from Injury and Prevention
posted on November 13, 2017
---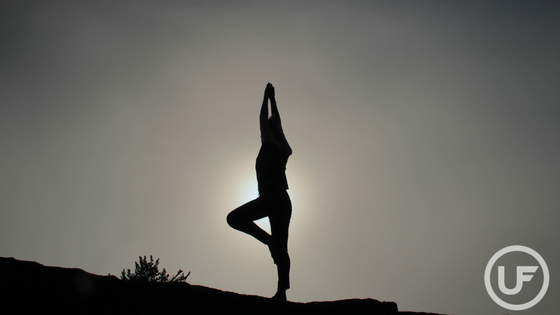 Being active comes with the risk of injury, but the possibility of injury shouldn't mean avoiding activity, rather taking precaution and using sound judgement. Whether the injury is a sprained finger or one that requires reconstructive surgery, injury is always a learning experience that can show just how strong and dedicated you are to being better.
Recovering from an injury comes with a whirlwind of thoughts and emotions both positive and negative. Being stubborn, it's easy to trick yourself into thinking the pain is all in your head. Not uncommonly do people train through pain, limit their full potential and risk re- injury. Giving your body the proper rest is by far the best recovery tactic.
Resting can be one of the hardest things to do especially if an injury happens when making progress. Injury constantly puts stress on the mind and body and how much rest depends on the type and severity of the injury. If it's serious enough that it needs medical attention, see a doctor and get multiple opinions, but pay attention to your body and the level of pain that you are experiencing. If your pain is not decreasing on a weekly basis or actually increasing, research physical therapy facilities that are sports performance based. To prevent injury in the future, you should include rest days in your training plan.
Rehabbing injuries is another exceptionally important part of recovery. If you don't rehab an injury properly, it will be extremely difficult to reach your maximum potential in the long term. Proper rehab can be the difference between a 4 month recovery and a 6 month recovery. This doesn't mean doing rehab exercises once a week, but making extra time every day, scheduling soft tissue massages to work through scar tissue and using ice/heat therapy after workouts. Even if it is a small injury, like a sprained finger, it is important to first: move your finger throughout the day to increase your range of motion and second: rebuild strength to the injured area of the body. Rehab maintenance post injury should be a part of your workout to keep that once injured area healthy and strong.
Changing focus during your recovery period and taking time in other areas of your training will help keep you motivated and give you the ability to set short term goals. These short term goals will be the stepping stones to your long term goals after recovery. If an exercise increases your pain level in the injured area, do not do it. The long term reward outweighs the short term satisfaction of completing that exercise.
Staying positive does not mean that every second of every day you need to be happy and smiling. There is a difference between negative thoughts that inhibit confidence and negative thoughts that fuel your fire. Negative thoughts that inhibit confidence and decrease your athletic drive are when you tell yourself things like, "I'll never be able to do anything again" or "I suck because I can't perform". Negative thoughts that fuel your fire to return stronger than you were are thoughts like, "It sucks being injured, but I'll be back in the game if I stick to the plan". As long as your outlook is more positive than negative, you will thrive in your recovery.
Surround yourself with people who support your recovery and push you to stay positive. Whether it's friends, family, or one of the coaches here at Union Fitness, lean on them and remain open about your highs and lows. Know that all of the coaches here have dealt with nagging pains and injury, too, and we're here to support you through it all!
Read More
---