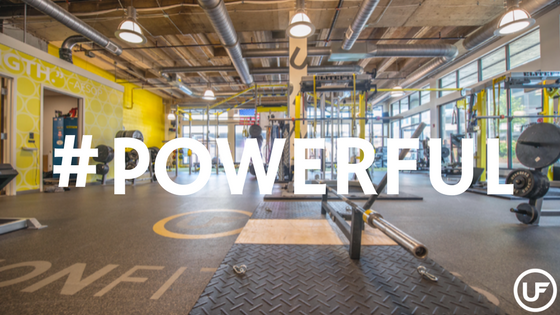 If you've ever been to Union Fitness on a Saturday Morning you may have seen (honestly, they're kinda hard to miss) some super strong guys and gals in the back grunting and lifting some seriously heavy weights. Or if you've ever peeked your head through the glass doors into the Strength Lab at pretty much any time of day, you're guaranteed to see at least one person squatting, deadlifting and/or benching some heavy weights. What can we say?! We take strength training seriously around here. But just because we are serious about getting strong doesn't mean we don't have some fun while we're at it! if you've been wanting to try one of our strength training classes but you've been too intimidated by our Strength Lab, I'm here to tell you—anyone can make it through one of our classes! SO, GET YOUR BUTT INTO CLASS!
If getting stronger, leaner, faster, better & more badass isn't enough motivation for you and you're still on the fence about coming to class, here is an example of one of our strength classes so you know what to expect!
One of our most popular classes is #powerful. In this class, we focus on foundational strength training technique & skills with a barbell. Class is structured around 4 major parts:
Warm Up
Whether it's with a medicine ball, jump rope or prowler, our warm ups are guaranteed to get your heart rate up while you have some fun. Our coaches have been known to bring back some classic childhood games with a fitness twist like medicine ball musical chairs and partner relay races!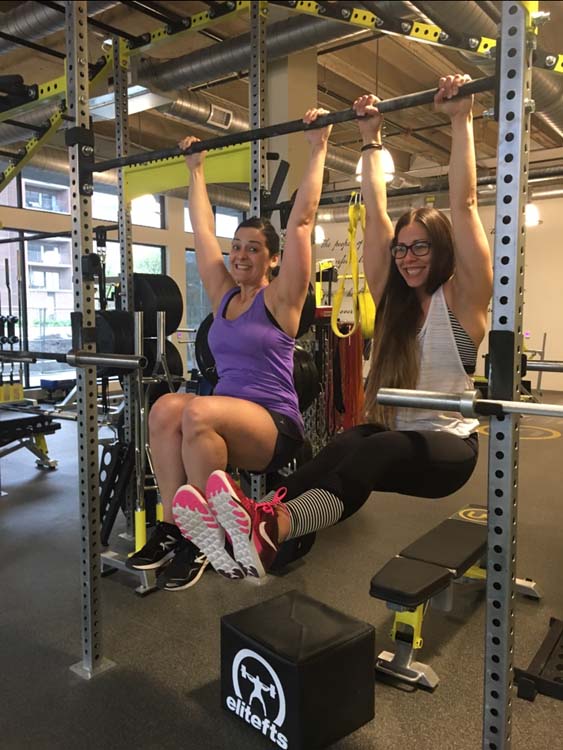 Main Lift
This class works through 6 week cycles, so you can concentrate on the same barbell lift while switching up volume and load. Your coach will give you the step by step breakdown and execution of each lift and then work individually with each person to ensure proper form.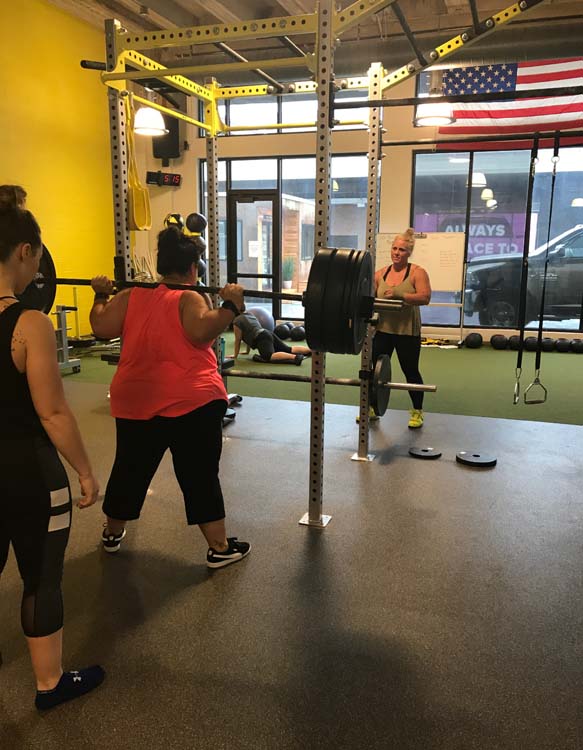 Accessory Work
One word: Fatbells. Accessory work is what helps support or increase the main lift. We are lucky enough to have dozens of those versatile Fatbells around so most of our accessory work incorporates them.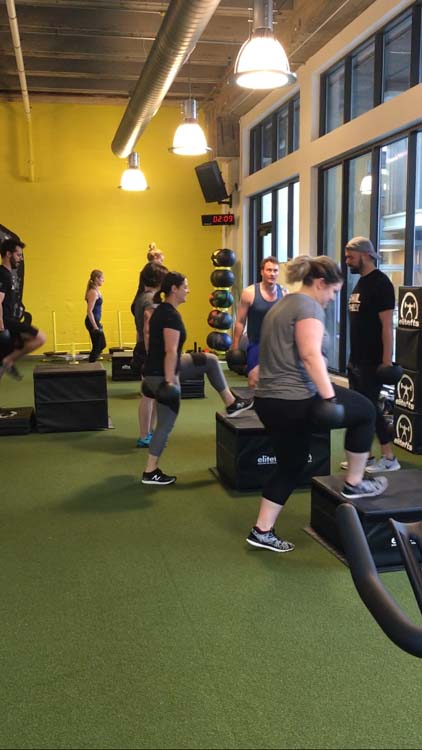 Conditioning
This part is everyone's favorite! Short, intense aerobic conditioning. It's always different, always fun and always challenging. You'll leave class with a sweat and, dare I say it, a smile!You see? There's nothing to fear! We will see you this week in class, right?!?!?!