Union Fitness' Guide to SMART Goals
posted on December 27, 2017
---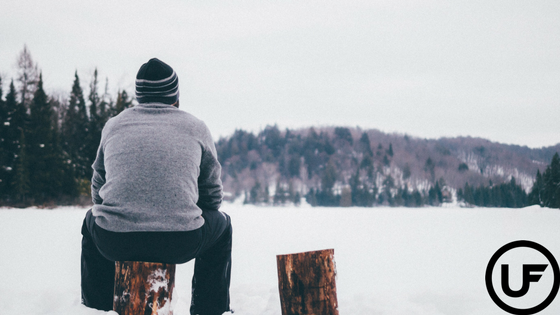 It's almost the 2018, so let's talk about it: New Years Resolutions. I know I'm thinking about mine, so I'm betting your thinking about yours. And of course, our goal for every year at Union Fitness is to help our members reach theirs. With that in mind, I like to encourage my clients to set SMART goals, and no, that's not just a snarky pun.
In this case, I'm referring to Specific, Measurable, Achievable, Results-focused, Time-bound goals. Let's break that down:
Specific: Instead of setting the oft-cited and then oft-neglected goal of "losing some weight," let's tighten that up. Maybe you have a goal of losing 15, or losing 2 inches off your waist (or adding an inch to your biceps, we don't discriminate). We want to make your goals as clear as possible, so that we know when they've been reached, what's keeping us from reaching them, or when it's time to move on to bigger things.
Measurable: Playing into "specific," we need to make sure our goals are measurable, otherwise we'll never know if we've accomplished what we wanted! Habit tracking apps can be really helpful for this. Maybe you have a goal of walking for 20 minutes each day. That's easy to measure, all you need to do is check off each day on your calendar or habit tracker. Looking more long term, a specific and measurable goal would be to walk 20 miles in 40 days.
Attainable: We all get ahead of ourselves sometimes, especially when it comes to weight loss goals. You may feel motivated enough to lose 30 pounds in 2 months, but the reality is that this goal isn't really attainable (and worse, is definitely not sustainable). For weight loss, a goal of losing 1-2 pounds per week (depending on your size) is difficult but doable. For other fitness goals, like shaving a few minutes off your half-marathon time or getting your first pull-up, ask us! We'll help you figure it out.
Results-focused: We're looking at the final picture, not the individual steps that will get you there. Those specific goals like losing 10 pounds are better able to be realized than a more general goal like "eat more salad" or "eat less donuts." I do still encourage process goals, like mentioned above with the habit tracker, but they still need to be specific – "eat a vegetable at every meal" for example. Still, for a good resolution, think final result.
Finally, Time-bound: Put a date on it. Lost those 15 pounds by June 1, just in time for vacation. Get your first pull-up by February 15. Cut 10 minutes off your half-marathon time by the Pittsburgh Marathon in May. Again, ask us for help setting those time goals. Having a specific date in mind will help motivate you after the initial thrill of the New Year wears off. Everyone needs a sense of urgency sometimes.
Now that you've got an idea of how to set those goals, get working on them! I'd actually encourage you to get started as soon as possible, ie. BEFORE the New Year. We're trying to encourage that with our December new member special: sign up for a contract in December, get your second month for free! If you have a fitness goal that you want to reach, we're here for you, right now. See you soon!
OH – and we're hosting FREE Classes all day long on New Year's Day. So stop in and see what Union Fitness can do for you!
Read More
---