Blog
Free Weights vs. Weighted Machines
posted on December 19, 2017
---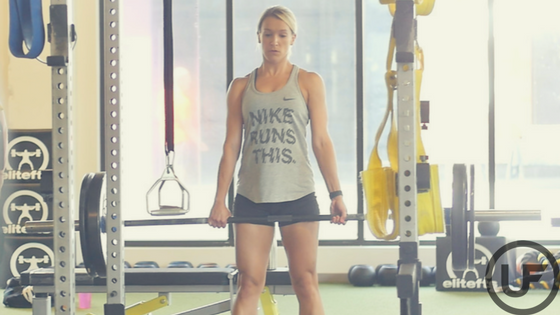 There are some distinct differences between using free weights and weight machines. Depending on your goals and fitness level, one may be recommended over another. Both options have a time and place in a training program and both varieties can be used safely and effectively by practicing slow controlled movements. As the weight is moved further from the body through exercise, there is more core strength and stabilizer muscles coming to play.
So, what's the difference?
Free weights include dumbbells, kettlebells, barbells and of course UF's beloved fatbells. Free weights in particular are going to require more core and stabilizer muscles and allow you to move in three dimensions: forward, backward, horizontally, and vertically. They also help build more balance and coordination. Deadlifts for example, are a compound movement, and use larger muscle groups, primarily the glutes and back as well as smaller muscle groups like the biceps and forearms. If you're looking for a bang for your buck, doing compound exercises will expend more energy which means more calories and allow quicker results in building strength than with targeting these muscles separately! A few disadvantages of using free weights are that proper technique is required and you may need a spotter.
Weight machines include a variety of stationary machines in a fixed position such as a bicep curl or a leg extension. Weight machines allow you to use heavier weight and target or isolate specific muscles without utilizing as many stabilizer muscles. Machines are great for beginners or rehabilitation because there is a clear starting point and stopping point helping prevent injury. Most movements you would do with a weight machine you can do with free weights as they are more versatile! Using free weights or machines can be a matter of personal preference and it's best to go with what's right for you.
Don't be afraid to go out of your comfort zone! Feel free to ask the Union Fitness Staff for recommendations that will help you accomplish your goals!
Read More
---