posted on December 16, 2019
---
This Sunday about 40 people gathered here at Union Fitness to have a great training session as well as raise some money for our friend Harry Lorusso. It was early on a Sunday morning, and we trained for about an hour and fifteen minutes and from what I saw many were challenged and had a good time. In addition to this we raised almost 600 dollars for a good cause (more on that later).
I have been competing for nearly twenty years and have done many other physically challenging events in between my competitions. I often ask myself why do I do this and then I ask, why also do others do this? When I see a day like what I saw Sunday morning here at Union Fitness,  I am reminded that we only have one trip on this earth and part of this trip is about pushing ourselves.
"It is not the critic who counts; not the man who points out how the strong man stumbles, or where the doer of deeds could have done them better. The credit belongs to the man who is actually in the arena, whose face is marred by dust and sweat and blood; who strives valiantly; who errs, who comes short again and again, because there is no effort without error and shortcoming; but who does actually strive to do the deeds; who knows great enthusiasms, the great devotions; who spends himself in a worthy cause; who at the best knows in the end the triumph of high achievement, and who at the worst, if he fails, at least fails while daring greatly, so that his place shall never be with those cold and timid souls who neither know victory nor defeat." Teddy Roosevelt
I believe this often referred to quote by Teddy Roosevelt best express why we do what we do. We know we are going to fail and that is OK we must keep pushing forward which takes me to my friend and our member Harry.
Harry was diagnosed with stage 4 brain cancer. He was a young man with his life in front of him. I have often thought how would I handle news such as this. Could I handle it? Would I break down? Am I tough enough? Even though I have only known Harry a few months he has shown that he is the epitome of toughness dealing with this disease. I found out about his issue when he posted on instagram that he was training on his final day of chemo. That made me think, this is why we do what we do. We do what we do because as Henry Rollins said,
"Through the years, I have combined meditation, action, and the Iron into a single strength. I believe that when the body is strong, the mind thinks strong thoughts. Time spent away from the Iron makes my mind degenerate. I wallow in a thick depression. My body shuts down my mind.

The Iron is the best antidepressant I have ever found. There is no better way to fight weakness than with strength. Once the mind and body have been awakened to their true potential, it's impossible to turn back." Henry Rollins
So Harry reminded me that we have an opportunity and he also reminded me that we all only have a limited time on earth so let's make the best of this opportunity. For this I thank you Harry and hope that each of us can be thankful each and every day that we get to walk into the gym and push ourselves to be better than we were yesterday.
Thank you everyone who came out and donated to help end cancer and make the world a better and stronger place.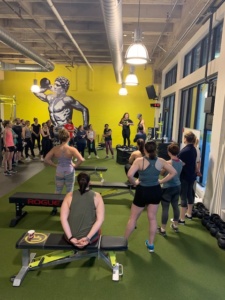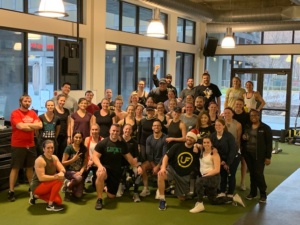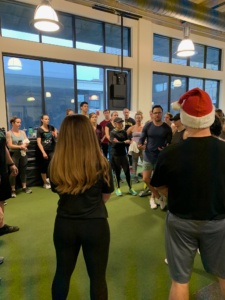 Read More
---