Blog
posted on December 13, 2019
---
This is my training log for Thursday December 12th 2019. I am currently 16 weeks out from my first full meet in two years. I had a few members here at Union Fitness ask me if I would do a meet with them so I guess I'm doing one. Goals right now are just keep working some general strength while getting ready for the last twelve weeks when the real heavy stuff begins.
Warm Up
I begin every training session with 100 jump ropes.
After this mobility work and some rehab for shoulder and upper back.
Band Rows 100
Floor Press 205×3 225×3 245×3 245×3 265×5 done between 65-80% of my best Floor Press.
Z Press (Saviscaks Press), I always call it Z Press 4×6 135. If you do not know this lift it is a great strength builder. Just do a shoulder press while seated on the floor.
1a SA FatBell Bench 4×10
1b Bodyweight Row 4×10
2a T Bar Row 3×10
2b Tri Pushdown 3x30sec
Some shrugs and abs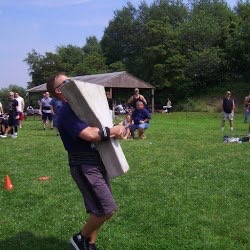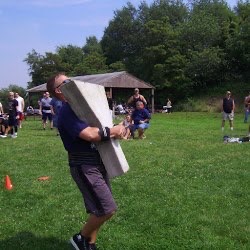 In my programming I always leave flexibility at the end to have fun with. I also have learned that I must preprogram my accessories and stick pretty close to the plan or I will lose focus late in the lift.
Read More
---