Why Yoga Will Become Your Best Friend
posted on August 28, 2017
---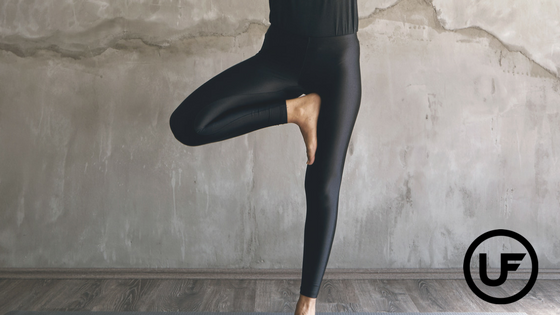 Looking for the peanut butter to your jelly? Or the bacon to your eggs?  Or searching for a donut to dunk in your coffee?  Maybe even the perfect lime to your tequila?  Look no further, YOGA to the rescue.  Yoga can be the missing piece in the puzzle of life.  The second pea to your pod, if you will.
We all have that one go-to person in life, a best friend that you can call any time of day for any reason and they will be there.  Well, yoga can metaphorically be that person for you too, providing you unconditional support and love. I already know why & how I love yoga, after all I practice often and teach it for a living.  So how do I explain to other people how & why they should love yoga too?
Love can be a hard thing to explain, especially when you're talking about the practice of yoga.  Yoga is a lot of things.  It's much more than just the physical poses after all. Yoga is an expression. Yoga is a state of being.  Yoga is a way of life, a spiritual experience or even a religion to some.  There are literally hundreds of health benefits to practicing yoga like improved athletic performance, increased flexibility, better bone & joint health, increased energy, improved respiration, reduction in the risk of heart disease, boosted immunity and decreased blood pressure.  And that list is merely just the tip of the iceberg of health benefits. SO WHY DON'T MORE PEOPLE PRACTICE YOGA?
Yes, yoga is all of these great things but it can also be wildly intimidating. And it's not just the balancing on your head or bending into weird contortions part that's the most daunting.  It's the mental and emotional part of yoga that can be overwhelming.  It's the silence, the practice of sitting with yourself and the obstacle of discovering yourself deeper that is the scariest part. But just like a best friend would never dare judge you, neither does yoga.  Yoga gives you the gift of acceptance— acceptance of who you are right now, at this exact moment, not who you're striving to be but who you actually are right now.
Yoga can make you laugh, make you cry, make you smile, make you think and make you not think all at the same time.  Yoga can take you from dark places to lighter ones. It is a journey that changes with each time you practice.  Yoga is a beautiful gift that you can give to yourself.  I don't want this to become some sort of love sonnet to yoga. Because yoga itself is not what's actually so great about yoga, but it's the people that do it.  It's about who you become after you practice yoga.  Yoga will love you when you forget to love yourself. It is a path to a greater you, offering you support and guidance through each step.  And just like a best friend, yoga will see you at your worst and still think you're the best!
Come find your next best friend with us here at Union Fitness!
Monday: Vinyasa Flow @ 6pm
Wednesday: Yoga Foundations @ 6:45am & Slow Flow Recovery @ 6pm
Thursday: Vinyasa Flow @ 6:45am
Friday: Happy Hour Yoga @ 5:30pm
Saturday: Community Yoga @ 10am
Read More
---