posted on April 2, 2018
---
When you're in love with a barbell, we know it can be difficult to ditch it in exchange for a yoga mat. It feels a little bit like cheating on your one true love—there are feelings of guilt, fear, anxiety and uncertainty.  We get it! There's nothing quite like crushing a new PR with the love of your life or a rep PR in the Strength Lab.  Adrenaline is rushing, the music is bumping and the blood is pumping hard. It's a beautiful feeling.  Just like that feeling of cold hard steel in your hands, covered in a mix of chalk and sweat, nothing can quite compare.  But, honestly, the benefits of yoga for lifters can be just as sweet and satisfying:
Less injuries
We see it all the time: Things are going great and one day, BAM! You're sidelined with an injury. Yoga can keep you in the lifting game longer by preventing injuries and rehabbing the nagging injuries that keep you from the big numbers.
Learn how to breathe better
Breath control is number one in lifting (and in life, let's be honest)! Learning how to brace properly is imperative for lifting safely and effectively.  A yoga practice gives you the chance to learn and implement proper breath control into your lifting routine.
More mobility
Setting up for your lifts should not be comfortable, if you're doing it right.  But it shouldn't be causing you pain either.  Getting into a proper set up for your deadlift, back squat, or bench press takes a lot of mobility in a lot of places.  While a steady yoga practice might not be comfortable, the mobility gains will be worth it!
All of these things (and so much more!) translate into better lifts, bigger weights and a better overall lifter. But if you're not quite convinced yet, maybe two of our favorite powerlifters here at Union Fitness can convince you to try out some yoga poses guaranteed to improve your lifting performance and progress.  Casey and Ryan kicked off their lifting shoes and wraps to venture into the yoga studio for a little game of "Monkey See, Monkey Do".
Crescent Lunge
Benefits: Stretches the psoas, quads and hamstrings. Strengthens the front leg and alleviates tightness in the hip flexors.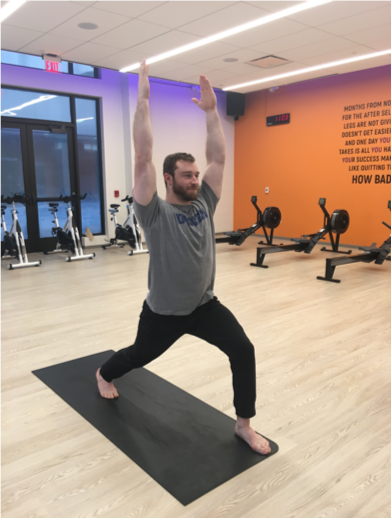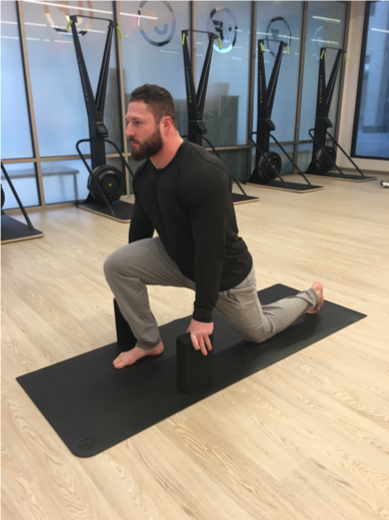 Half Pigeon
Benefits: Stretches the glutes, hips and psoas.  Increased hip mobility.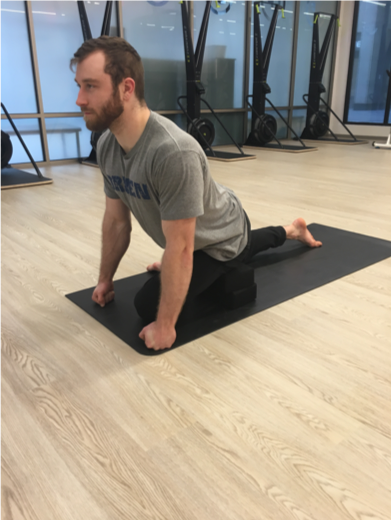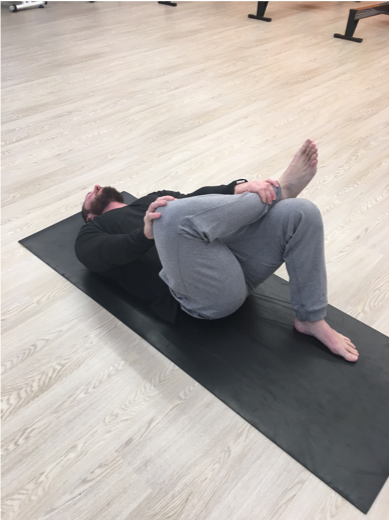 Supine Spinal Twist
Benefits: Stretches and releases the back muscles, opens shoulders and realigns spine.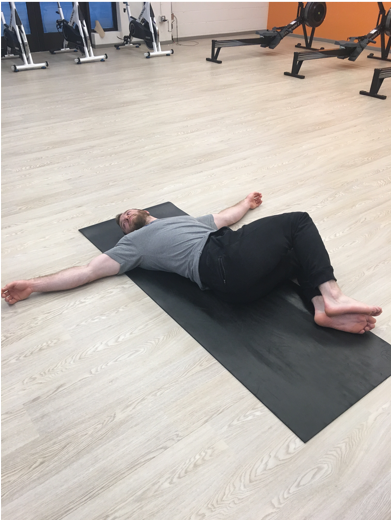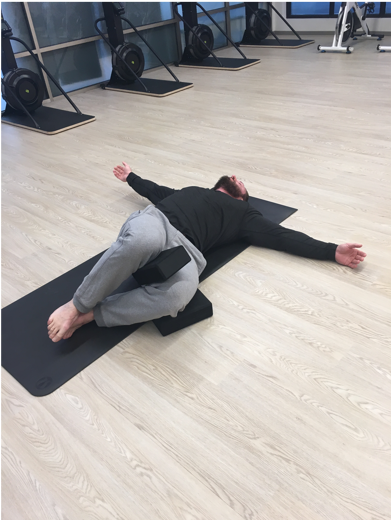 Buddha Squat
Benefits: Stretches hips, ankles, groin and Achilles. Provides spinal stabilization.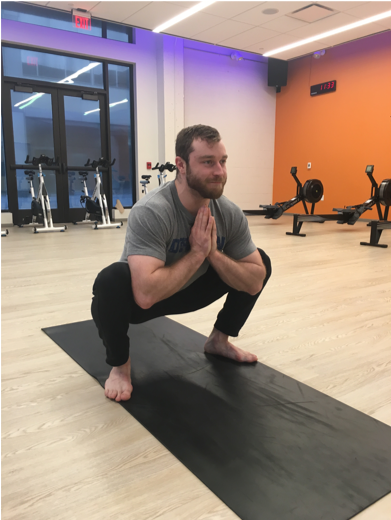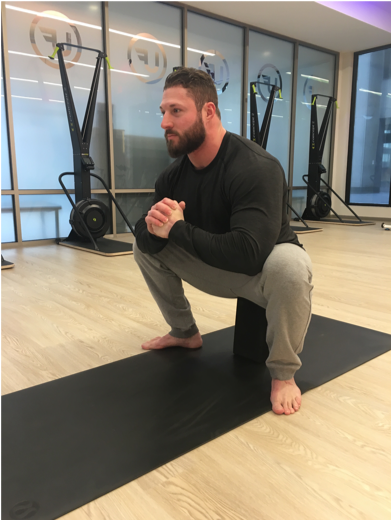 Read More
---