April State of the Union, Fitness
posted on April 10, 2018
---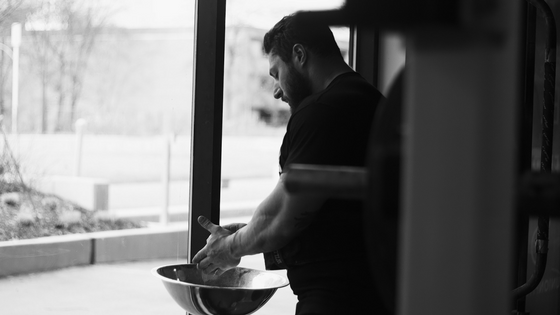 It's that time again. Welcome to April's State of the Union. The weather has been unpredictable at best, but the climate inside our facility remains unchanged. The dedication has remain unchanged. The support is stronger than ever. And the attitude is #powerful.
To keep this coherent, I'll stick to using our core values at UF to organize this information. If you're interested in reading more about those, click here: https://unionfitness.com/about/
UF values- EPIC: Education—Passion—Integrity—Community
Education
I introduced the idea of RPR (Reflexive Performance Reset) in last month's article. If you've taken any classes, you'll notice that all of the warm ups have been initiated with RPR wake up drills. We will continue to build and integrate those into classes over the course of the next 6 weeks (8 weeks in total) until you're tired of doing them or you love them so much that we can't stop you from doing them. The reality of it is: the belly breathing alone will change your life. It's subtle, but powerful.
As a staff, we will be heading back to Columbus in April to learn Level 2 of this system. Where level 1 taught us the basics, level 2 will allow us to pinpoint the root cause of issues. In turn, we will be able to spend less time on general warm ups, and give you specifics that will help YOU improve your training and daily function.
Passion
I'm going to turn the spotlight onto one of our coaches this month. Kate Lancaster came to us last year as a member who was comfortable with running, but wanted to learn about strength training. After some time in our classes, she wanted more- "How can I be a part of your team?" It's a great feeling when someone believes so much in what you're doing that they want to be a part of it. So we started her in our intern program and then had her take over portions of our Strength Lab classes- warm ups, metcons, etc. All the while she was studying (nervously) for her ACE certification, which she passed at the end of March! Kate is now working for us weekday mornings and helping specifically with our Fatbell and Cardio Lab classes. I'm proud of her progress but I also realize she's just getting started. This spring, we'll get her started as a personal trainer as well. It's pretty incredible watching someone not only realize their passion, but commit to it. We're excited and thankful to have her as part of our team.
Integrity
Again, our definitions: (1) the quality of being honest and having strong moral principles and (2) the state of being whole and undivided.
Robert Pennebaker, a former personal trainer at Union Fitness and a Northside resident, approached us last month about a charity event. He is now working with the American Heart Association and wanted to partner with UF for Cycle Nation- a charity ride to raise money to beat a leading killer in the United States- heart disease. Fortunately the date worked out for everyone and they'll be cycling away on Tuesday, May 8th as part of Nova Nights. We're thankful that Robert reached out to us and it shows that having integrity brings good things your way- more importantly the opportunity to give back to our community through our community, whole and undivided.
Community
This is my favorite story of the month. Tim Bickerton has been with us for as long as I can remember. Unfortunately for him, he locked his keys in his locker, including the key to his lock. We scrambled to get maintenance on the phone so we could borrow the facility's bolt cutters, but they had all left for the evening. Cue Paul Werder. I walked into the locker room to ask Tim if he was able to get a ride home and if he had spare set of keys. I didn't even get to ask because Paul was in Macgyver mode, hand sawing at the lock with a pocket file. It probably took him about 20 minutes but he sawed right through it and Tim was able to go about the rest of his night. I was amazed at Paul not only for putting in the effort to help, but taking 20 minutes to do it. This was just plain cool. Thank you Paul!
Casey Williams
Union Fitness Manager
Read More
---