Congratulations to Richard Smith, our November Member of the Month!
posted on December 3, 2018
---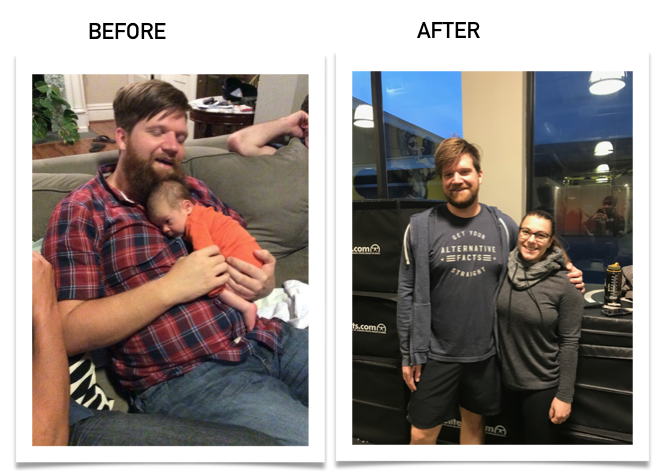 Congratulations to Richard Smith, our November Member of the Month! He's one of our favorite Northsiders, rolling in at 6:29 on the dot every morning. As a staple morning crew member, Richard fills class with his "I hate working out" mantras and witty cardio complaints. Still, that doesn't stop him from showing up and working hard each day.  He's even recruited fellow Northsiders, including his husband and neighbors to join in on the party.  We have yet to see him step foot in the Cardio Lab but he doesn't shy away from #Powerful or Bootcamp and even admits to occasionally enjoying a Metcon or two. He originally joined with the only goal of getting stronger.  Richard has surpassed his original goal, seeing strength gains in every single class and has even seen the unintended bonus of weight loss.
We decided to sit down with Richard and pick his brain a little bit about his successes so far at Union Fitness.
What is one weird way your life has changed since getting fit?
I don't crave sweets as much. Which is sad because I love cake. I used to be able to eat half a cake, now, a slice does just fine. Also, my eating portions in general, just naturally shrunk.
What is your favorite and least favorite part of UF?
I like getting to meet people I would not normally cross paths with in my everyday life. I can't think of anything I dislike…maybe the janky medballs.
What are your goals for the new year?
I'd like to start running in 2019 to slim down some more. As you know, I HATE cardio. I need to get over that.
Don't worry Richard, new medicine balls are on the way! In the meantime, we look forward to having Richard and the rest of the morning crew in class– janky medballs, cardio curses and all.
Read More
---