posted on June 14, 2017
---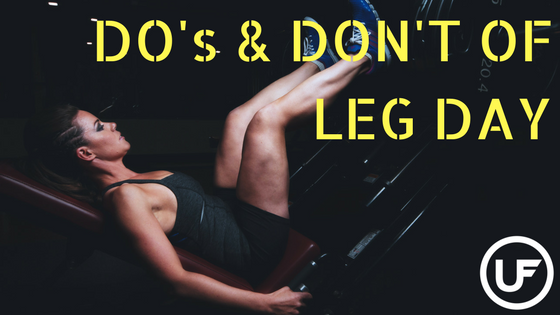 Leg day. You either love it or completely hate it. Getting over that mental barrier can be tough at times, but in the end, training legs is a necessity if you want a strong and well-proportioned physique. There are a few key points to keep in mind when going into leg day, to learn more, read below!
DO:
Do fuel and hydrate. Training legs is extremely energy intensive, so properly fueling and hydrating are essential components to a successful leg day prior to stepping foot in the gym.
Do warm up with incremental sets at lower reps to prime the system rather than create fatigue. For example:
Ramp  1 – 45 x 6
Ramp 2 – 95 x 4
Ramp 3 – 135 x 4
Ramp 4 – 185 x 2
Set 1 – 200 x 6
Do incorporate unilateral exercises. Split squats, walking lunges, single leg extensions, and single leg presses will help stabilize (and prevent) muscular imbalance.
Do keep it simple. Focus on executing fundamental exercises with proper form and technique. If you're unsure, ask! We are here to help and want you to succeed!
DON'T:
Don't do too much of one exercise. For instance, too many quad-dominant exercises (squats, lunges, leg presses, leg extensions) and not enough posterior chain exercises (hamstrings, glutes) can cause muscular imbalance over time.
Don't let your knees cave inward. Focus on keeping your knees out and as stationary as possible. If this is something you struggle with, practice holding a deep squat or using a resistance band above the knee to force the knees outward.
Don't round your back. Maintaining a flat and neutral back while properly bracing makes a world of a difference in having good form.
Don't avoid mobility work. Best said by our own Amy Wisniowski, "Mobility training helps keep athletes of all kinds healthy and moving forward. I like to describe it as maintenance work for your body. Everyone can use a bit of maintenance work from time to time."
Don't skip leg day. Just. Don't.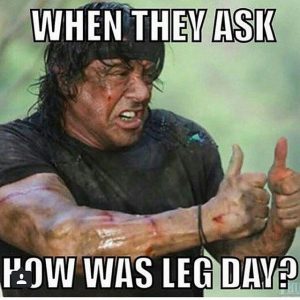 Read More
---