Staying Motivated on the Treadmill
posted on December 18, 2017
---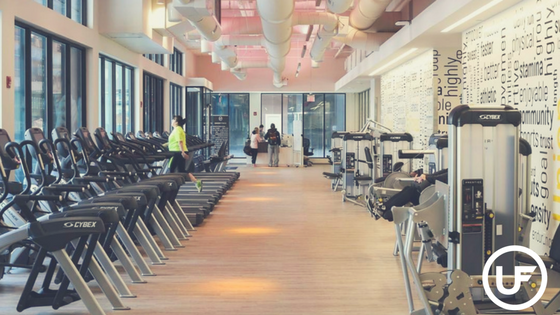 Yes, we all know running on the treadmill is something akin to getting all your teeth pulled at the dentist…without anesthesia. There are a rare few birds that actually admit they enjoy it (but let's be honest, we don't really believe you, you Scaly-Sided Merganser's).  So for those of us that dread any amount of time slugging away on that medieval torture device, here's a handy list of finely tuned tricks of the trade to stay motivated on the dreadmill…I mean treadmill.
Pretend you're running away from zombies in an apocalypse.
Increase your pace to an all out sprint.  Don't forget to occasionally let out an ear splitting shriek. Look behind you with panic in your eyes, just to throw off your treadmill neighbors. See if they eventually catch on.  Repeat as necessary.
Race your neighbors.
Make sure to pick a treadmill directly next to someone.  Very obviously begin to gaze at their treadmill speed. Increase yours to match. Make direct awkward eye contact with your neighbor. Increase your incline as you maintain eye contact. See how long it takes for your neighbor to begin the competition or switch treadmills, whichever comes first.
Run backwards.
Or sidewards. See how long it takes you to fall on your face. Record and repeat.      See if you can beat your previous time!
Sweat it out.
Use the treadmill as your personal sauna. Come dressed for a blizzard: sweatsuit, snowsuit, mittens, scarf, and anything else likely to keep you warm, toasty & sweaty. Make sure to record how big of a puddle of sweat and/or tears you leave behind.
Strut your stuff on the runway.
Feather boa. Six inch heels. Mini skirt. Feel free to get creative and imagine yourself as a classic Claudia Schiffer. This exercise isn't just for women either men, of course, are invited to participate in this exercise too! Heels are for everyone so go work that runway!
Happy running!
Read More
---