Blog
posted on July 12, 2017
---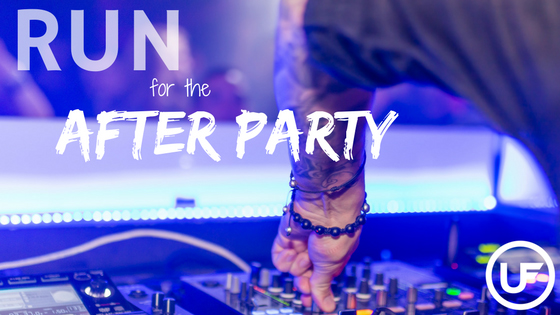 If you're trying to find a fun night out that won't set you back on your workout routine, you might want to check out the Night Nation Run.
Night Nation Run is a 5k running-music festival. Throughout the run you will encounter different stages and DJ's as you reach the finish line. Once you're done with the race, you can join the after party where thousands of runners will be dancing to the different artists and performers on the main stage.
Just remember, setting your 5k time record is not the objective, the goal is having fun. Skipping, walking and stopping to dance on all stages is part of what makes this night extremely fun.
Night Nation Run is a proud supporter of Stand Up To Cancer, which means you can also support them during the night of the event. When you register just remember to sign up to raise money for this amazing cancer research center. Different options include buying a "I STAND UP FOR" race bib for or a "I STAND UP FOR" shirt.
Not a big runner? That is not a problem. You can sign up to volunteer for the night and you get to enjoy what Night Nation Run is all about.
The run will take place July 22 at the STAGE AE on 400 N. Shore Dr. gates open at 5:30 p.m.
Registration includes:
Night Nation T-shirt
Race Bib
Glow Necklace
Free Giveaways
Admission into the Night Nation after party
Tickets start at $29.99.
Read More
---