posted on April 17, 2017
---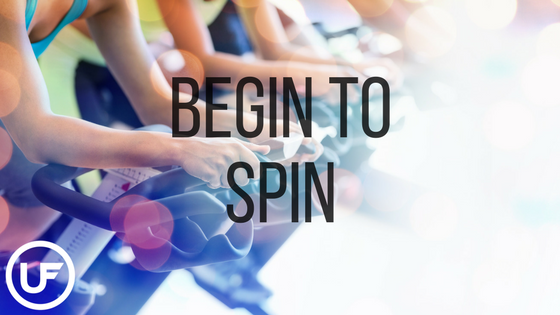 There's been a little something missing here at Union Fitness. Maybe you've noticed the lack of pulsating, bumping music stemming from the spin room. Maybe you've realized there aren't any more people coming out of the studio dripping in sweat with a huge smile on their face. And no Steel Revolution trainers to be seen? Or maybe you've simply checked the schedule looking for your favorite spin class and saw a glaring red line through them saying "Cancelled". WHAT'S THE DEAL?!
Worry no more fitness friends, SPIN IS BACK!
We're rolling out our New & Improved class schedule. You asked and we listened! New start times, more FatBell Revolution classes, more #powerful classes, more Bootcamp and of course, we happily welcome Steel Revolution back to the studio for our Begin to Spin program!
The Steel Rev instructors are the same awesome, butt-kicking instructors as before. They will ride you hard, keep your body focused and fuel you with an inspiring playlist, that's guaranteed! To match the pace and speed of our spin classes, we've updated our room to add some cool visual effects, so be sure not to miss this brand-new start and spin like you've never spun before here at Union Fitness.
What can possibly be more exciting than that, you ask? Well, hold on to your spin seat, IT'S FREE to our members!
Join us for Begin to Spin:
Tuesdays & Thursdays @ 6:00pm
(Morning classes to soon follow!)
Check out our schedule here to sign up for classes and check out our newest changes & additions!
Read More
---