Blog
The Best Fitness Advice I've Ever Received
posted on October 31, 2017
---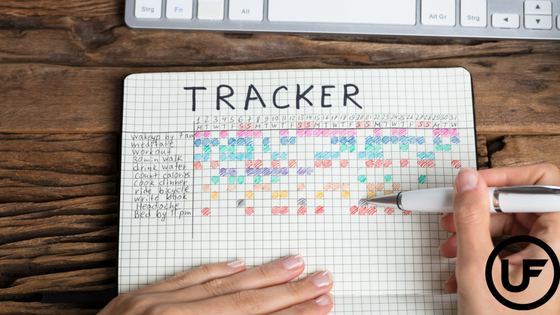 There's a wealth of free fitness "advice" floating around out there.  Now distinguishing the good from the bad is a little bit trickier because there is no one size fits all approach to fitness.  All of our bodies are different with varying goals and plans in place. Unfortunately in the fitness world, a lot of ugly myths continually make their way into the minds of gym goers. As professionals, we see these myths play out on a daily basis. These include but certainly are not limited to myths like:
Exercise only works if it's painful
Lifting weights will make you bulky
There's only one way to (insert exercise here)
If you only had more (time, equipment, personal training sessions, etc) then you'd be more (fit, beautiful, healthy, etc)
It worked for me, so it'll work for you too
There's nothing worse than unsolicited advice except perhaps terrible advice. So when I was thinking about the best advice that I've ever received I couldn't quite narrow it down to just one.  What works for me may or may not work for you because each and every person's fitness journey is different.  Learning how to appreciate my own body and my own mind was perhaps my first lesson and the foundation on which I built my health and fitness journey. Some other helpful advice I've received include but are certainly not limited to things like:
Listen: Listen to your body. Listen to your coach. Read books and articles. Listen to podcasts. Keep your ears open and your mind discerning.
Train with a plan: Imagine trying to drive in an unfamiliar place without GPS? Yep, working out without a plan is pretty much exactly like that. You may eventually (if you're lucky!!) get to where you want to be but with a lot of added time and frustrations.
Be patient: This one is so important! Expecting six pack abs after one core workout just isn't realistic! Progress takes time. Don't get discouraged when things are moving slower than you'd like. Remember to track your progress so you can see the whole picture.
Rest and recovery is just as important as training: I know it's tempting to go into overdrive to accomplish your goals. But sleep and recovery is equally as (if not more!) important than the time you spend in the gym.
Find something you enjoy Don't like boxing classes? Don't take boxing classes! Hate mindlessly running on the treadmill? Don't run on the treadmill! Take every single in Pittsburgh if that's what it takes but find something that you actually enjoy doing and it'll make your fitness journey that much easier!
Be consistent: "We are what we repeatedly do. Excellence, then, is not an act, but a habit! – Aristotle
What's the best fitness advice you've ever received? Let us know in the comments!
Read More
---