Blog
Transitioning to Running in the Cold Weather
posted on October 31, 2017
---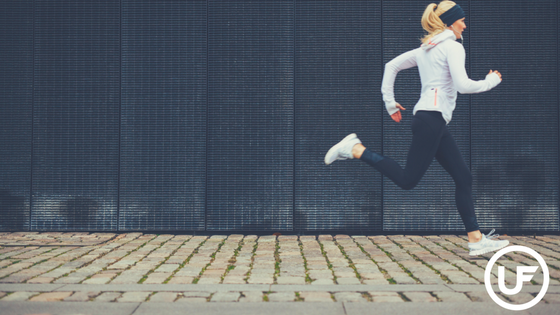 As I'm writing this, it is 39 degrees outside and I'm wearing not one, but two jackets (and a scarf, but it's October so that's ok). The cold seemed to come on overnight and I wasn't ready! I'm guessing you weren't either. While this transition is a little bit hard to handle mentally, it also means it's time to make some adjustments to our running schedule. Right now, temperatures are PERFECT for running: it's a little bit chilly and breezy but still sunny, so you won't lose nearly as much sweat as you do in the summer months. Fall running in Pittsburgh is the best. However, come December things will get a bit trickier as temperatures get below freezing and the snow starts accumulating. Here are a few tips to help keep you on track this winter:
Adjust your training expectations. As weather conditions deteriorate, it's important to consider injury risk and safety when you're out on the road. What this really means: slow down. Winter isn't a great time to focus on speedwork when you're running on the road. Use these few months as an opportunity to expand your cardio base with some long slow runs. You'll warm up as you accumulate distance on those runs, making the whole experience more comfortable as well.
Gear up. I'm not normally fond of pushing people to buy new gear for training, but in the winter months it's necessary. The key to staying warm on your runs in the winter is layering. Look for moisture-wicking materials to help pull the sweat off your body so it doesn't freeze while you're outside. You'll also want to look for something to cover your ears and nice warm gloves – no one can run comfortably when their head or hands are cold! This is also the season to think about your visibility on the road. As the days grow shorter, the need for reflective clothing increases. Reflective vests are easy to come by and do the job really well. You may also consider something like Yak Trax to give your shoes some extra traction while running. I don't love these for the road, but if you run a lot of trails, they'll probably be a good fit.
Consider moving indoors. When the weather is really terrible, take it inside. We have lots of treadmills waiting for you in the gym! To change it up a bit, try treadmill sprints. After warming up, set the treadmill to a very fast pace for you. Every minute on the minute, you'll hop on to sprint for 15-20 seconds. Jump off and rest for the duration of that minute. Start with just 4 minutes once per week. Increase by 1 minute every other week until you hit a full 10 minute workout.
Use your new schedule to prioritize some crosstraining. We are always encouraging our runners to add some strength training to their fitness regimen, and the winter months are really the best time to give that more focus. For most runners, working on core and glute strength are top priorities, followed by single-leg and upper back work. The stronger and more stable you are, the longer and faster you'll be able to run once the weather warms back up!
Always run with friends! Our weekend run group is going strong all winter long. We're pushing it back to Saturdays at 1pm to try to head out at the warmest time of day. When the weather really isn't cooperating, we'll do some incline and speed work on the treadmill. There's always something to do, so come run with us!
Read More
---