posted on November 17, 2017
---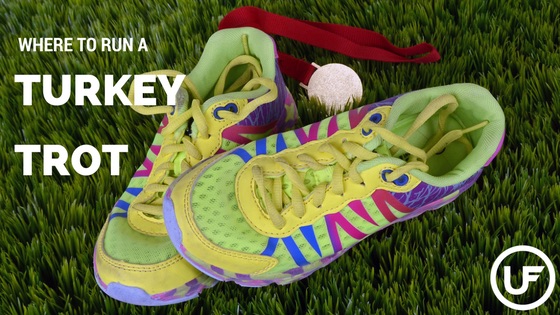 As Thanksgiving quickly approaches, so does one of the most anticipated running events of the year.  While these races are not quite as intense as the recent New York City Marathon, Turkey Trots are a much-anticipated country wide phenomenon.
The tradition began more than a century ago with the Buffalo Turkey Trot.  It was established in 1896, a year before the Boston Marathon began.  The tradition began as a way to burn off some of the food you will inevitably ingest over the course of Thanksgiving Day.  This logical, (though slightly flawed since the average 5k burns fewer calories than a single piece of pumpkin pie contains), was embraced by people across the United States.
Since its founding in 1896, the Turkey Trot has grown in popularity.  It has morphed into a fun, family event that almost everyone has heard of.  In Pittsburgh and the surrounding areas, there are numerous Turkey Trots you can choose to partake in on Thanksgiving morning.
The most well-known Pittsburgh Turkey Trot is the 27th Annual PNC YMCA Turkey Trot.  This race is presented by United Healthcare and boasts a variety of race distances to choose from.  There is a 1 mile family fun run, a 5K Turkey Trot, and a 5-mile Turkey Trot.  The starting times are staggered between 8 AM – 9:15 AM.  For more information or to register for this race, visit
https://www.active.com/pittsburgh-pa/running/27th-annual-pnc-ymca-turkey-trot-presented-by-unitedhealthcare-2017
If you are searching for a medium length race, the Seubert Struttin' Our Stuffin' Turkey Trot could be for you.  This race 4.4 mile travels a pathed path through North Park, a mere 13 miles outside of the city.  The proceeds benefit Our Own Home, an organization that works to support individuals with mental illness and developmental disabilities with housing, employment and independent living skills.  To register for this race, visit
https://www.eventbrite.com/e/seubert-struttin-our-stuffin-turkey-trot-registration-open-til-1122-registration-38052173074
Another Turkey Trot in the area is the Sewickley Turkey Trot, located approximately 15.5 miles from Pittsburgh.  This 5K race begins at 8:30 AM and all proceeds benefit Faith in Action.  To register, visit the link below.
http://www.heritagevalley.org/pages/turkey-trot
The final Turkey Trot located in proximity to Pittsburgh is the Emerald Fields Turkey Trot.  This race, located about 21 miles from downtown in Mars, PA offers both a 1 mile fun run and a 5K.  To register, visit
https://www.active.com/mars-pa/running/distance-running-races/emerald-fields-family-5k-2016
Whether you are looking for a fun race to do with family or are trying to burn off a few extra calories before your Thanksgiving feast, a Turkey Trot is a great way to begin Thanksgiving morning.
They are plentiful throughout the country, so if you are traveling out of Pittsburgh for the holiday, be sure to look for ones near you. And, if you choose to run one, be sure to share your pictures with us using the hashtag #UFTurkeyTrot.
Read More
---