Blog
Workout Wednesday: Combating Easter Candy Overload
posted on April 12, 2017
---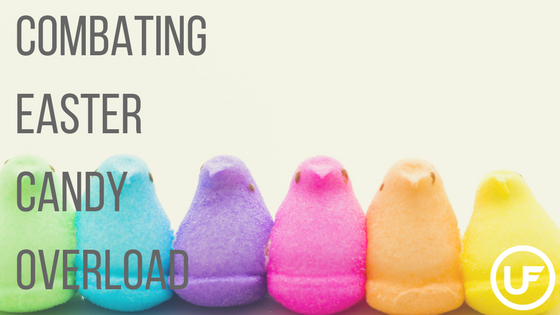 For this edition of Workout Wednesday, we've put together an at-home workout you can do before or after consuming your weight in chocolate this Easter! In the spirit of the holiday, we've included a lot of jumping and hopping around, so be sure to stretch out your legs before you start!
Cardio Warm-up
:30 jumping jacks
:30 toe taps
Repeat 3 times, no rest!
Workout
:40 on, :20 off
Repeat each superset 3 times.
1a: Jump Squats
1b: Mountain Climbers
2a: Jumping Lunges
2b: Bicycle Crunches
3a: Broad jump, jog back
3b: Dead bugs
4a. Burpee tuck jumps
4b. Plank
Cool-down
Stretch!
Take at least 5 minutes to
stretch out and bring your
heart rate down.
Check out our short video below for a visual guide to some of the harder moves, then hop to it!
If you love these workouts but would prefer to get your sweat on with your other dedicated Union Fitness members, stop by our special Easter Bunny Bootcamp class on April 16 at 12pm. We'll be doing some of our favorite jumping exercises (and maybe a little Easter Egg hunt) – all for free! Sign up on our website and we'll see you there!
Read More
---