Blog
Workout Wednesday: Outdoors Edition
posted on May 24, 2017
---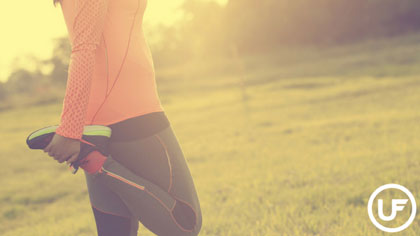 Now that the weather is getting to be consistently beautiful, we thought it was time to start encouraging everyone to go outside to get their workout in! We've been incorporating some outdoor sprints into a group classes here at the gym, so now we're going to lay out a similar quick but brutal workout you can do at home.
15 Minute Crusher
This is a 15 minute long AMRAP (as many rounds as possible). You'll need to measure out a place to sprint (or find yourself a track, or just choose some landmarks), but otherwise you won't need any equipment! Record how many rounds (and reps) you complete so you can try it again in a few weeks.
10 Straight-Leg Situps
20 Jumps Squats
Out and back sprint (at least 100m)
Share your times with us on social media!
Read More
---